How to Make Print on Demand Boots Profitable
Last modified: September 20, 2023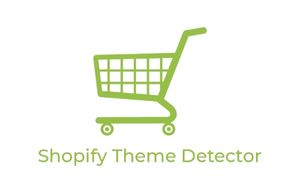 If you're thinking about opening a Shopify store that is selling print on demand boots, then you need to think about profitability. Here are some tips on how you can make your new store profitable without having to invest too much into your options. This is true for the entire POD business whether you're in the business of selling card decks, basketball jerseys or underwear.
Recommended: 14 Best Shopify Print On Demand (POD) Apps – [2023]
#
Name
Image

Get a Free Custom Shopify Store
1

Printful

2

Printify

3

SPOD

4

CustomCat

5

teelaunch

6

JetPrint

7

AOP+ Easy Print on Demand

8

T-Pop

9

Two Fifteen

10

WC Fulfillment

11

Factory4me

12

Pixels

13

Riverr

14

Print Partners

Show More
Tip 1: Know your Niche
One of the biggest challenges with print on demand boots is that they fall into a pretty competitive market. There are lots of searches per month for boots, close to two million a month in the US alone. However, competition is also pretty high.
You're better going for a niche and concentrating on a specific niche when it comes to marketing. So think about who is going to be buying your boots and what messages are they looking for during the purchasing journey.
Tip 2: Keyword Choice
One of the more interesting aspects of keywords for the boots niche is that brand name means a lot to searchers. Therefore, you might need to concentrate on creating a brand name. In the long term, it can help you distinguish yourself and ensure that you get traffic flowing to your website.
And you might need to think more creatively when it comes to your keywords before you've established your brand. 'Mens boots' for instance, has over 120,000 searches per month but is one of the most competitive keywords.
Using an SEO app like SEO Booster can be a good way to grow your brand's organic search traffic.
Tip 3: Lots of Designs
Shoe shops and boot sellers tend to have lots of different boots on the market to help them sell more. This is because shoppers that have more choice are likely to add items to their cart and convert.
So be sure to create lots of designs for your website's shop pages.
Tip 4: Videos
Most customers would prefer to watch a video about your products than to read the text about them. That is why it is important to create product videos and showcase them on product description pages. When you're using printers like Printful (or any of the other best Shopify POD apps), you can get them to create you product videos.
Videos can also be included on social media, email marketing and other marketing avenues that can be used to attract more engagement from audiences.
Decoy Pricing
Remember that you can use lots of different sales techniques to help you convert more and improve profits. One option is to have decoy pricing on your website. So, this is where you're tempting audiences to pay for a product that costs more by making it look better value than other options.
You can read more about decoy pricing in this article here.
Final Word: How to Make Print on Demand Boots Profitable
Print on demand boots could be a profitable business for you. There are more than two million searches for boots across the US and more across the world. However, you have to be prepared to market your products because there is also a lot of competition. Above are five tips to help you get started.
Avi Klein
Vast experience in the online world. SEO expert, Web developer and consultant to several online companies.
Read more...
. Read more about
our approach
to reviewing themes and plugins.