How to make your Dropshipping Business more Customer Friendly
Last modified: March 19, 2023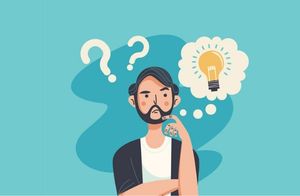 The more customer friendly your dropshipping business is, the more sales you're going to make. Unfortunately, not many brands make their stores friendly to customers. So, here are some tips to make your dropshipping business better for visitors and by that, make their online experience on your website, worth coming back to and of course – converting.
Of course – don't miss our recommendations for the best dropshipping apps to use on your shop (and choose the best theme for dropshipping as well)
What do we mean by Customer Friendly?
Customer friendliness is having a store that is easy for the visitor to use. They should be able to go anywhere on the site within a few clicks, view any product and complete a transaction without any issue. By being more user friendly for your customers, you can increase the conversion rate on your website. This will lead to more profits.
Tips for Being Customer Friendly
Here are the quick tips for being customer friendly.
1. Good Navigation
The first thing that you need to do is to ensure that your site has good navigation. Creating a good menu is easy. You can use an app or build one yourself. The easier it is for your customers to get from one page to another, find collections or even legal pages, the more time they will stay on your website.
Spend time using a screen recorder if you want to find how your customers are navigating your website and whether there are barriers on your site to good movement. It can also help you improve your site's conversion rate.
2. Search/Filter Function
Search and filter options for products help your customers look for products that they really want. Most search facilities on Shopify apps allow auto-correct, auto-suggest and live search. Searches can improve conversions on your website.
There are numerous app that allow you to add search, filter and live search features to your website. Be sure that you use the right app for your store.
3. Order Tracking
Customers always want to know where their products are. By having order tracking on your website, you can prevent your customers from calling you randomly to find out the status of their order. Order tacking apps on your site can be accessed by customers using their email, order number and sometimes a tracking number.
4. Better Writing
Don't use the product descriptions on your website that are taken directly from other websites. This is plagiarism and if they're not written nicely in the first place can be confusing. Therefore, you should write product descriptions yourself. You can then tailor the description to your audience.
5. Hidden Elements
Don't let your customers get confused. Be sure to hide some payment options like PayPal express. Sometimes these are confusing for customers and make them think that you only accept certain payment solutions (i.e. PayPal) when you can accept more.
Final Word: How to make your Dropshipping Business more Customer Friendly
Ensure that your dropshipping business is customer friendly with the options above. It can make the difference between a sale and no-sale on your website that can be the key to business success.
Avi Klein
Vast experience in the online world. SEO expert, Web developer and consultant to several online companies.
Read more...
. Read more about
our approach
to reviewing themes and plugins.