How to make your Dropshipping Business more Customer Friendly
Last modified: September 21, 2023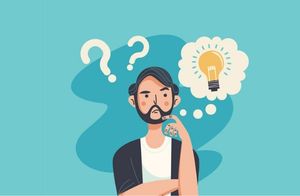 The more customer friendly your dropshipping business is, the more sales you're going to make. Unfortunately, not many brands make their stores friendly to customers. So, here are some tips to make your dropshipping business better for visitors and by that, make their online experience on your website, worth coming back to and of course – converting.
Of course – don't miss our recommendations for the best dropshipping apps to use on your shop (and choose the best theme for dropshipping as well).

Key Takeaways
1
Customer-friendly dropshipping businesses achieve more sales.
2
Ensure your store has good navigation for easy browsing.
3
Implement a search/filter function for product accessibility.
Recommended: 24 Best Shopify Dropshipping Apps [Dec, 2023]
#
Name
Image

Get a Free Custom Shopify Store
1

AutoDS

2

Spocket-World Wide Suppliers

3

Syncee - Global Dropshipping

4

Printful-Sell Printed and Embroidered Items

5

Sup Dropshipping

6

DSers-AliExpress Dropshipping

7

Zendrop - Dropshipping & POD

8

Dropshipman: Dropshipping & POD

9

AO - AliExpress Dropshipping by FireApps

10

Trendsi - Fashion Dropshipping

11

CJdropshipping

12

DropCommerce

13

Modalyst-Sell Brand Name Products

14

Ali Orders-Fulfill Orders Easily

15

Blanka - Private Label Beauty

16

Dropified-Automate Your Dropshipping Business

17

ProductPro

18

Spreadr App

19

Importify

20

Inventory Source

21

Roxie

22

Fulfillbot: Dropshipping Agent

23

KakaClo

24

Oberlo-Get the Best Produtcts for Your Site

Show More
What do we mean by Customer Friendly?
Customer friendliness is having a store that is easy for the visitor to use. They should be able to go anywhere on the site within a few clicks, view any product and complete a transaction without any issue. By being more user friendly for your customers, you can increase the conversion rate on your website. This will lead to more profits.
Tips for Being Customer Friendly
Here are the quick tips for being customer friendly.
1. Good Navigation
The first thing that you need to do is to ensure that your site has good navigation. Creating a good menu is easy. You can use an app or build one yourself. The easier it is for your customers to get from one page to another, find collections or even legal pages, the more time they will stay on your website.
Spend time using a screen recorder if you want to find how your customers are navigating your website and whether there are barriers on your site to good movement. It can also help you improve your site's conversion rate.
2. Search/Filter Function
Search and filter options for products help your customers look for products that they really want. Most search facilities on Shopify apps allow auto-correct, auto-suggest and live search. Searches can improve conversions on your website.
There are numerous app that allow you to add search, filter and live search features to your website. Be sure that you use the right app for your store.
3. Order Tracking
Customers always want to know where their products are. By having order tracking on your website, you can prevent your customers from calling you randomly to find out the status of their order. Order tacking apps on your site can be accessed by customers using their email, order number and sometimes a tracking number.
4. Better Writing
Don't use the product descriptions on your website that are taken directly from other websites. This is plagiarism and if they're not written nicely in the first place can be confusing. Therefore, you should write product descriptions yourself. You can then tailor the description to your audience.
5. Hidden Elements
Don't let your customers get confused. Be sure to hide some payment options like PayPal express. Sometimes these are confusing for customers and make them think that you only accept certain payment solutions (i.e. PayPal) when you can accept more.
Enhancing Friendly Customer Service in Dropshipping
Dropshipping offers a unique business model where you don't hold inventory, but this can lead to challenges in customer service. With the rise of digital platforms, customers' expectations have soared. They demand swift responses, transparency, and a seamless shopping experience. Drawing from our years in digital marketing and development, we've identified key areas where dropshipping businesses can elevate their customer service game.
The Power of a Dedicated Team
While automation and software play a crucial role, nothing beats the human touch. As your business scales, consider building a dedicated customer service team. Platforms like Zendesk can offer 24/7 support, but ensure your team aligns with your brand's mission and values. Remember, a well-informed team can make all the difference in turning a disgruntled customer into a loyal one.
Prioritize Speed in Operations
In today's fast-paced world, speed is paramount. From ensuring your website loads quickly on mobile devices to reducing service response times, every second counts. Consider implementing chatbots for instant replies or using tools like Spark Shipping for efficient tracking solutions. Keeping customers informed, especially about delays, can significantly enhance their overall experience.
Stock Management is Key
Frequent stock-outs can tarnish your brand's reputation. While you might not hold the inventory, ensuring product availability is crucial. Innovative solutions, like intelligent order routing, can help maintain consistent stock levels and meet customer expectations.
Navigating Returns with Grace
Returns are an inevitable part of eCommerce. However, how you handle them can set you apart. Avoid passing on additional costs to the customer. Instead, factor in return costs into your pricing strategy. Also, ensure your suppliers align with your return policies. Quick refunds, preferably in the original payment form, can enhance trust and customer satisfaction.
Actively Seek and Implement Feedback
Proactively gathering customer feedback can offer invaluable insights. Regularly reach out to your customers, seeking their opinions. Tools like Hotjar can provide real-time user experience data, helping you identify friction points. Addressing these pain points not only reduces returns but can also boost positive reviews and overall revenue.
Conclusion: How to make your Dropshipping Business More Customer Friendly
Ensure that your dropshipping business is customer-friendly with the options above. By focusing on these areas, dropshipping businesses can not only meet but exceed customer expectations in a friendly manner. Remember, in a competitive market, exceptional customer service can be your differentiator. It can make the difference between a sale and no sale on your website which can be the key to business success.
Keep on reading about Dropshipping on Shopify. For example How to make your Dropshipping Business more Profitable and How to Enable Two-Step Authentication for SMS Messages on Shopify. Both part of our Shopify Dropshipping Apps and Shopify Dropshipping Themes lists. You can read more about Dropshipping on Shopify with our ultimate Dropshipping on Shopify guide.
FAQs
How can I speed up my dropshipping operations?

Optimize your website for mobile, implement chatbots for instant responses, and use efficient tracking solutions like Spark Shipping.

How should I handle product returns in dropshipping?

Factor in return costs into your pricing, ensure alignment with suppliers on return policies and offer quick refunds in the original payment form.

Why is customer feedback crucial for dropshipping businesses?

Feedback provides insights into customer pain points, helping businesses address issues, reduce returns, and enhance the overall shopping experience.
Avi Klein
Vast experience in the online world. Shopify Expert, SEO expert, Web developer and consultant to several online companies. Read more about
our approach
to reviewing themes and apps.