How to make your Dropshipping Business more Profitable
Last modified: March 19, 2023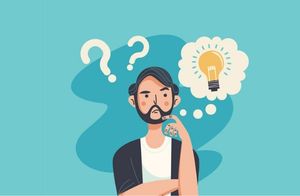 Dropshipping can be a very profitable venture for your brand. It allows you to sell products within minutes without the need of having the product in stock. However, that doesn't mean that you will make a profit. There are several aspects that can affect your brand's profitability, like shipping, taxes, app subscriptions and more.
So, here are some ways that you can make your dropshipping business more profitable.
Recommended: 24 Best Shopify Dropshipping Apps [Sep, 2023]
#
Name
Image

Get a Free Custom Shopify Store
1

AutoDS

2

Spocket-World Wide Suppliers

3

Syncee - Global Dropshipping

4

Printful-Sell Printed and Embroidered Items

5

Sup Dropshipping

6

DSers-AliExpress Dropshipping

7

Zendrop - Dropshipping & POD

8

Dropshipman: Dropshipping & POD

9

AO - AliExpress Dropshipping by FireApps

10

Trendsi - Fashion Dropshipping

11

CJdropshipping

12

DropCommerce

13

Modalyst-Sell Brand Name Products

14

Ali Orders-Fulfill Orders Easily

15

Blanka - Private Label Beauty

16

Dropified-Automate Your Dropshipping Business

17

ProductPro

18

Spreadr App

19

Importify

20

Inventory Source

21

Roxie

22

Fulfillbot: Dropshipping Agent

23

KakaClo

24

Oberlo-Get the Best Produtcts for Your Site

Show More
1. Ensure you're Charging the Right Amount
The first thing you need to do is to ensure that you're charging your customers the right amount. Your profit margins after shipping, tax, etc. should be between 40 and 60%. The higher the better. You might have charged a certain amount because of rivals, but your rivals will be running at a smaller profit margin and this could affect their longevity.
So, be sure to check your prices. You're better to have a larger profit over a smaller customer base. You might find that less customers will lead to lower costs elsewhere. For instance, some apps are based on traffic. If you have a small decrease, then the cost for the app might also go down and this might make it more profitable to sell to smaller group at a larger price.
2. Check you're Using the Right Apps/Themes
Not all apps are created equal and prices can vary. While paid apps can be useful, some of the functions can be done by free apps, which make your dropshipping brand much more effective. In addition, you might also want to check out Vitals, Sales Rocket and some others that are multi-function apps that can take on the role of several apps and save you money.
You might also want to consider using a theme like Booster. Booster has numerous functions that often have to be found using apps. According to the developers, a Booster customer can save thousands a year through the theme by not having to subscribe to other apps.
3. Check Processes
Processes are an important of business. If your business processes are too long, then that is a cost that you need to cut down on. Check that you're being efficient and effective in every action that you're taking.
4. Check Other Costs
Check all other costs to your business to ensure that they're worthwhile. For instance, if you've got memberships to groups, social media marketing costs, PPC and more, ensure that they're offering you good value for money.
For email marketing, you could try to use MailChimp. MailChimp offers you 10,000 emails to 2,000 subscribers free every month. This can be a great cost saving. And try not using Facebook Ads or Google Shopping if you can help it. While these can bring in leads, they don't always give the best results. Google's PPC for instance requires $56.11 for every 1 sale. Therefore, you need to have an order worth $100 just to break even, if your profit margin is 40%.
Final Word: How to make your Dropshipping Business more Profitable
Dropshipping can be very profitable, but it doesn't mean that it is for you, now. You need to find ways to trim the costs of your business down and make it more effective. The more profitable your business is, the less you need to sell. Use the tips above to help you make your business better for you.
Avi Klein
Vast experience in the online world. SEO expert, Web developer and consultant to several online companies.
Read more...
. Read more about
our approach
to reviewing themes and plugins.