How To Market Your Shopify App
Last modified: June 14, 2020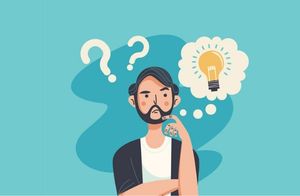 If you're an app developer, then you're going to want people to use your app. The more people that use your app, the more of a passive income you will get. The first thing to remember is to not rely on the App Store to market your product. Searches can help, but you won't get the returns that you really want. Instead, you need to have more active marketing.
There are several options to market your Shopify app. Here are some of the best.
1. Shopify Ads
Shopify does allow for paid placement of apps on the search results. The first two or three results are often paid for. However, that doesn't always mean that they will yield good returns. You might want to consider that for every click (not sale) you are paying Shopify to market your product. And if you have a good enough product, it should appear near the top of search results anyway.
2. Website
You need a website to promote your app, and ideally this should be on the Shopify platform. This is because a website opens up numerous other marketing avenues that can help you. Plus, if you develop one app, you should really look at developing several other apps in order to maximize potential revenues.
On the website you can showcase videos of the app working, build social media contacts, collect email address (more on that later) and really sell your product.
3. SEO
Whether it's on your product page or on your website, SEO is an important part of marketing your search results. For new contacts (i.e. customers who have never seen/heard of you before), organic search (SEO) is one of the most lucrative marketing methods. It has the highest ROI and the lowest cost.
SEO is made up of several parts including using keywords in the content of the app (website and app description on the App Store) as well as using rich media with meta tags to get ranked on Google and other search engines.
At least one to two hours a week should be spent on building your SEO profile and this should include:
Creating blog posts/new content on a weekly basis (at least).
Building inbound links.
Updating images/keywords/meta descriptions.
4. Social Media
Social media is an important part of your marketing. It allows people to get to know you as a brand. You can share news about the app (updates, new features, new apps, etc.) and you can engage in customer services/acquisition. You can also share blog posts and testimonials on there.
5. Email Marketing
Finally, you want to be building an email list. This is best done by offering something for free (like a free SEO scan, free images, free industry report, etc.) for their name and email address. Then you can send them the latest news about your brand, special offers and more through email marketing.
Email marketing is very lucrative when it comes to selling online. For every $1 you spend, you're likely to get back $38 in return. This offers you high rewards and with sites like MailChimp that can offer you 2,000 contacts and 10,000 emails a month for free, you can start earning money without actually spending anything first.
Conclusion
Don't rely on Shopify Apps to promote your app. Instead, be proactive and get your brand, app and personality out there using the methods above. Doing so will yield higher revenues and more passive income.
Avi Klein
Vast experience in the online world. SEO expert, Web developer and consultant to several online companies.
Read more...
. Read more about
our approach
to reviewing themes and plugins.