How to Price your Dropshipping Products on Shopify
Last modified: December 8, 2023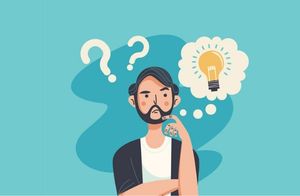 Dropshipping is a great way to earn revenue on a Shopify site. Shopify has numerous apps that allow you to dropship, including Spocket. However, what doesn't help is how to price your products on Shopify.
Price is very important. When you're a new brand, people won't trust you as much as you would think. It can take 14 days for you to get your first sale, and even then, sales will be far and few between on your website at the beginning. Pricing can help you attract more of an audience, and this can help you build more sales.
But at the same time, if you price yourself too low, you will lose out on profit as well as lose trust with audiences. Audiences that see prices too low will wonder why.
Therefore, here are some of the things that you need to consider when pricing your dropshipping products.
Key Takeaways
1
Aim for a 40-70% profit margin to cover discounts, marketing, and fixed costs like your Shopify plan.
2
Compare your prices with competitors on Amazon and eBay, and adjust to offer better value or lower costs.
3
Consider product demand and shipping costs to set prices that attract customers and ensure profitability.
Recommended: 24 Best Shopify Dropshipping Apps [Dec, 2023]
#
Name
Image

Get a Free Custom Shopify Store
1

AutoDS

2

Spocket-World Wide Suppliers

3

Syncee - Global Dropshipping

4

Printful-Sell Printed and Embroidered Items

5

Sup Dropshipping

6

DSers-AliExpress Dropshipping

7

Zendrop - Dropshipping & POD

8

Dropshipman: Dropshipping & POD

9

AO - AliExpress Dropshipping by FireApps

10

Trendsi - Fashion Dropshipping

11

CJdropshipping

12

DropCommerce

13

Modalyst-Sell Brand Name Products

14

Ali Orders-Fulfill Orders Easily

15

Blanka - Private Label Beauty

16

Dropified-Automate Your Dropshipping Business

17

ProductPro

18

Spreadr App

19

Importify

20

Inventory Source

21

Roxie

22

Fulfillbot: Dropshipping Agent

23

KakaClo

24

Oberlo-Get the Best Produtcts for Your Site

Show More
Profit Margin
Ideally, you want to be making above 40-70% profit on sales that you make on your website. This is a great barrier as it allows you to create a discount for holidays that can build interest during special times. In addition, the profit margin is high enough that it gives you some budget for advertising and marketing.
You should always look at your fixed costs across your business too. Your Shopify plan, costs for premises (if applicable), insurance and other costs need to be accounted for and will come out of the profits for the sales.
Competitors
Another thing to look for is how much your competitors are charging for the same products that you're selling. There are a couple of places where you can easily find out this information, with many dropshippers using Amazon and eBay as another sales channel for the products.
You don't want to be pricing yourself at exactly the same rate if you don't have to. For instance, you might want to be higher because you offer a different service. Or you could price yourself lower to grab attention.
Demand
Sometimes you have to think about the demand that is available for a product. Customers are sometimes more likely to purchase at a lower price than they are at a higher price. This can be exponential, so the money left on the unit profit is often more than made up with the bulk profit made on the sale of numerous products.
In addition, you can typically find that customers will spend more money across your store if your prices are more affordable for them.
Shipping
If you're offering free shipping on your sales, then be mindful that the dropshipping merchants might not offer the same. They will probably charge a lot for shipping, and their costs can be dependent on where the production sites and your customers are.
In addition, if you've got orders from across dropshipping merchants, the costs for shipping might be more. So be sure that you've included the costs of shipping within the pricing of your products.
FAQs
Should I adjust my prices based on seasonal demand?

Yes, adjusting prices based on seasonal demand can be beneficial. It allows you to capitalize on higher demand periods and maintain sales during slower seasons.

How does the cost of returns and refunds affect pricing strategy?

Factor in the cost of returns and refunds in your pricing strategy. This ensures that these inevitable costs don't erode your profit margins, maintaining overall business health.

What are the best tools for market research in dropshipping?

Utilize tools like Google Trends, SEMrush, and Ahrefs to research market trends and consumer interests. These tools help in understanding what products are in demand and how to price them competitively.
Avi Klein
Vast experience in the online world. Shopify Expert, SEO expert, Web developer and consultant to several online companies. Read more about
our approach
to reviewing themes and apps.