How to Promote Shopify Discount on Facebook
Last modified: February 9, 2023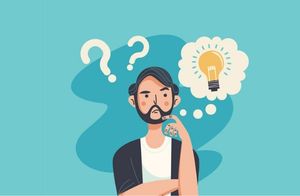 Facebook is one of the best places to market your retail business. Customers on Facebook are very happy to interact and read about your recent new products, business news and more. They also like to share your stories and social updates. Therefore, a few followers can lead to a few sales.
At the same time, however, customers like to follow your social media profiles to find new discount codes. And with Shopify, you can advertise your Shopify discount codes on your Facebook. When creating discounts on Shopify, you can take advantage of the 'Share on Facebook' function within any Shopify Basic account.
To do this, you must have an online store and it needs to be unprotected. But you don't need to use Facebook sales and you can connect to Facebook as you click on 'Share to Facebook'. Here is a quick guide on how you can use the feature and get the most out of it.
Recommended: The 13 Best Shopify Bulk Discount Apps – [2023]
#
Name
Image

Get a Free Custom Shopify Store
1

Quantity Breaks & Discounts

2

QD (Quantity Breaks/Discounts)

3

Discounts & Quantity Breaks

4

Automatic Discounts & Gifts

5

Unlimited Discounts Manager

6

Bulk Price Editor & Discounts

7

PE (Discount & Price Editor)

8

Bold Quantity Breaks

9

Bulk Discount & Sales Manager

10

Quantity Price Breaks

11

BD (Bulk Discount Manager)

12

Dispack ‑ Quantity Discount

Show More
Step 1 – Login
The first thing you need to do is to log into your Shopify dashboard.
Step 2 – Discounts
Now you can click on the 'Discounts' option on the left-hand side menu. This will take you to the list of discounts that you currently have running on your store. Choose the discount you would like promote on your Facebook page.
Step 3 – Promote
Now you need to click on the 'Promote' option and then the 'Share on Facebook'. Before sharing, you will be required to remove the password page.
Step 4 – Choose Account
Now you can select the account or business page that you would like to promote the discount to. It is often best to use a Facebook Business page, as their terms and conditions could mean that a personal page post will break them and you will lose access to Facebook.
Step 5 – Create Message
Now you can create the message that you would like appear on the Facebook page. Be sure that you keep it short and sweet. Try to use two or three hashtags at most. Any more than this and it will seem spamy.
Step 6 – Select 'Share on Facebook'
Now you can select the option that reads, 'Share on Facebook' to complete the process. Now you can wait to see how many of your Facebook friends, family or followers take up your offer. The more followers you have the better the results, so you might want to add a few followers first through Facebook paid adverts. Those pages with more than 300 followers tend to perform significantly better than those with less than 300 followers.
Final Word: How to Promote Shopify Discount on Facebook
When it comes to bringing in new customers to your website, Facebook and discount codes are perfect partners. Use the tips above to get more customers to your store using the simple and free 'Share to Facebook' function on your Shopify website.
Avi Klein
Vast experience in the online world. SEO expert, Web developer and consultant to several online companies.
Read more...
. Read more about
our approach
to reviewing themes and plugins.