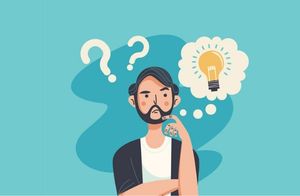 How to Protect your Shopify Business When you're Sick
Last modified: December 5, 2021
One of the benefits of being your own boss is that you can be more flexible with your working schedule. You can work the hours that you want to, without the need to be tied to the desk for hours at a time. Therefore, you can start your Shopify business and earn your living without too many problems.
However, one of the biggest problems with being a self-employed business owner is that you can sometimes struggle when there are life challenges. For instance, what happens if you become sick. During the winter, you could get a cold or flu that can sometimes stop you from working. So what are the options for your Shopify store when you become sick? Here are some of the solutions.
What Business Style are you Operating?
One of the first things to consider is what business style are you operating. If you've got a dropshipping business, then you can easily manage sickness time. All the fulfilment of orders should be managed by the merchants and therefore, you just need to find ways to complete other work. This could include outsourcing some of the work like marketing, invoicing, ordering, etc. There are apps that can help you with customer services as well.
Or you can add a couple of apps that can help you to market your business automatically. There are ways to automatically connect your website to your Instagram, Facebook, Twitter and other accounts. You can have email marketing campaigns that are developed and sent out for you.
This way you can keep your business running itself while you recover. These apps might also be able to help you improve business functions after you return. If they can save you time and are effective at generating sales, then you can use them to get extra time in marketing your business or making more time for other activities on your business.
If you're Fulfilling Orders
If you're fulfilling orders yourself this can be more problematic. A simple one or two days off ill can be nothing serious, but flu or a cold can take longer to recover from. Even if you return to work within a couple of days, your productivity might be less.
Therefore, some of the tricks mentioned before might be a good option. You can reduce your workload by automating many of the functions of your business and then you can focus on the activities that you need. Or you can look at new ways to grow your business. For instance, you can change your strategy to have someone fulfill your orders for you.
Normally you can find companies that will stock your products and complete the fulfillment process. This can be more expensive, but if you think that you might be affected by illness at some point, this is a secure option. Amazon does offer a good fulfilled by Amazon option that is a great option for those who sell on the platform as well.
Final Word: How to Protect your Shopify Business When you're Sick
Flexibility is one of the best parts of running a business, but if you're sick or ill, sometimes you need to think about how you're going to manage your work. Above are some discussions of your options to protect your business from this happening.
Offers & Promos