How To Publish Blog Posts In Bulk On Shopify
Last modified: April 1, 2023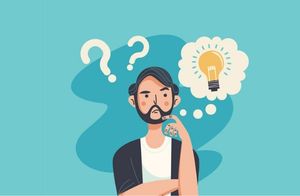 Publishing blog posts on Shopify stores is really important. Blog posts help to bring in traffic to your site, grow your ranking on search engines and convince potential customers that you're trustworthy.
Research has found that when you publish more than 15 blog posts per month, you'll receive a lot of traffic, much more than you would by publishing just one or two. However, publishing each of those blog posts one by one can be a time consuming and not an effective solution. However, with Shopify there are some great ways to add blog posts to your Shopify store in bulk.
Recommended: The Top 10 Shopify Blog Themes
#
Name
Image

Get a Free Custom Shopify Store
1

Kinder

2

Ira

3

Maker

4

Parallax

5

Booster

6

Blockshop

7

Retina

8

Mobilia

9

Supply

10

Broadcast

Show More
Why Should You Bulk Upload Your Blog Posts?
Bulk publishing your blog posts can help you create a better content marketing plan. You can create a series of blog posts that are geared to a specific topic of interest or ensure that you've got a mix of content. Plus, doing all the blog posts ahead of schedule and bulk publishing them prevents the chance that you don't miss any blog posts that customers might be expecting. Missing deadlines like this can sometimes lose you some trust and customers.
This strategy is also a good way for you to save time. By publishing your blog posts in bulk, you can improve your time management, enabling you to focus your energies on other activities like customer service or other marketing avenues. You can also create better email marketing campaigns, sending customers new notifications about blog posts that have just been published.
You might also need to bulk publish your blog posts if you have a third party write your content and then upload the content. They can upload and then you can go in later to publish what you need to.
Steps To Bulk Publish Blog Posts On Shopify
So, here are the steps that you need to do in order to publish your blog posts in bulk. This is not the same as bulk publishing products that you can do with certain Shopify apps like this one.
Step 2 – Online Store
From the main dashboard, find the 'Online Store' option, select this and then find the 'Blog Posts' option and click on that.
Step 3 – Select The Blog Posts
On the list of blog posts, tick all of the blog posts that you want to publish at the same time. You can publish as many blog posts at one time as you would like. This could be one, two, twenty or two hundred. Just be sure that you're clicking on all the blog posts you want.
Step 4 – Click Actions
Now you need to select the 'Actions' option that opens a drop-down menu. From the menu you can select the option that reads 'Publish Selected Blog Posts'. This will then publish the blog posts. The blog posts will be listed on your website in the order that they were uploaded by default.
Final Word: How To Publish Blog Posts In Bulk On Shopify
Save time, monetize your blog and energy while creating a lot of content on your site by bulk publishing blog content on your website. This can help with SEO and bring new customers to your store.
Avi Klein
Vast experience in the online world. SEO expert, Web developer and consultant to several online companies.
Read more...
. Read more about
our approach
to reviewing themes and plugins.