How to Recommerce on Shopify
Last modified: May 13, 2023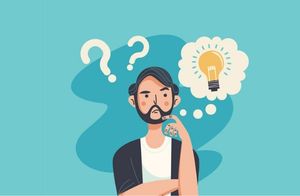 Recommerce is a new term that is describing a process that has been going on for a long time. Recommerce is the process of selling old items or those that have been sold before to new customers. This can take many forms from selling items that have been returned from other customers to upcycling old products or items into new products.
There are several ways that you can recommerce on Shopify, so here are some of the ways and steps that you can take to recommerce on Shopify.
Recommended: 12 Best Shopify Traffic Apps – [2023]
#
Name
Image

Get a Free Custom Shopify Store
1

Privy

2

Justuno

3

Conversio Marketing Automation

4

Seguno: Email Marketing

5

Flightplan

6

Gleam

7

Plug In SEO

8

SEO Manager

9

Ultra SEO

10

Vitals

11

Sales Rocket

12

ReloadSEO

Show More
Existing Merchants
If you're an existing merchant on Shopify one of the best options is to use your current store. This is especially true if you're just recommercing items that other customers have bought but returned because they've not liked it or changed their mind. If they're not opened, then this can be an easy sell, no-one needs to know that someone else has recently bought the product from you and you can list it like any other product.
You can also sell second hand products using different product tags and categories on your website. This can be a good way to get the interest of audiences.
In contrast, if you're selling products that have been returned without original packaging or have been upcycled products, then you might want to try to create a second store for selling these items. This does mean that you have to market the new store as a new brand, but it can be a good way to not confuse audiences.
You can also use tags on your products to improve the search and filter features that are on your website. Creating a new store is very easy on your Shopify Basic plans. You will just need a new domain name and build the new website. You can keep many of the branding elements.
New Merchants
If you're a new merchant on Shopify, then you can create a new recommerce website using any Shopify theme on the basic plans. By acquiring products that have been used from numerous other channels you can have a really good list of stock.
How you advertise those products is up to you. You're going to struggle with SEO if you're selling unique upscaled products as each product cannot be optimized for search engines without some effort and them staying on your website for a longer period. You might need to focus more on your social media and email.
Another factor will be blogging and other content on your website that can help you build a sense of expertise on your website. If, for instance, you're selling upscaled gardening equipment you can create a gardening blog where you give tips to improve consumer gardens. If you sell second hand DVDs, books or music CDs, you can write reviews for films, songs and books.
Final Word: How to Recommerce on Shopify
Recommercing on Shopify is an excellent business model that has lots of great benefits for you, your customers and the community. It is not only a growing market, but one that has lots of potential marketing bonuses that can help you grab the attention of your audience. All you really need is a Shopify Basic account and a good Shopify website design with a Shopify theme and a set of Shopify apps.
Avi Klein
Vast experience in the online world. Shopify Expert, SEO expert, Web developer and consultant to several online companies. Read more about
our approach
to reviewing themes and apps.