How to Recruit on Your Shopify Store
Last modified: December 5, 2021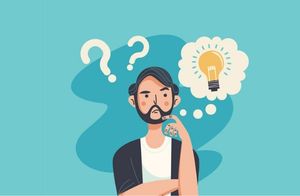 Many of the most successful Shopify stores will need to recruit at some point. There are many different types of jobs that you can hire for on your Shopify store. This can include the following:
Permanent: Those roles that are full or part-time but have no end-date set.
Temporary: Those that are set for a specific period to cover maternity leave, long staff absences, etc.
Seasonal: Roles that are available for certain periods of the year like really busy periods or when lots of staff are absent.
Freelance: Staff are hired on a rate that is often not set in the number of hours. Freelancers are paid for the work they complete, not the number of hours they work.
Hiring can be a very challenging period for many businesses. Most small businesses can see new employee fail rates that are 50% or more. This can be very costly. The rule of thumb is that your new hire will cost you about 1.5 times their annual salary to replace. So if one out of every two of your new hires fails, you've got a costly problem.
There are several ways that you can reduce the number of failed hires on your business, and these are detailed here.
However, you will need a way to recruit. So here are some options for you to recruit.
Recommended: The 10 Best Shopify Marketing Automation Apps – [2023]
#
Name
Image

Get a Free Custom Shopify Store
1

Seal Subscriptions

2

Recom.ai ‑ Upsell & Cross‑sell

3

Dynamic Retargeting Ads

4

Carts Guru Automated Marketing

5

Facebook ads | 6x ROAS & sales

6

CleverReach ‑ Email marketing

7

Machine Labs ‑ Email Marketing

8

Seguno: Email Marketing

9

Wider - Personalized Recommendations

10

LimeSpot Personalizer

Show More
Regular Page
The first option is to have a regular page on your website that allows you to list available jobs. This is the simplest form to get going and it can rank well in SEO. So if you have lots of regular vacancies, then this might be a good option because you can get them ranked on Google and elsewhere so you get more traffic.
However, there are problems with this. Regular pages are less flexible when it comes to displaying the best content. So you might need to use a page builder to get the right design and feel. Also, you will need to create a contact form or use an email address that can collect the right information. This can sometimes be abused by spammers.
Job Sites
Sometimes you can post jobs on job sites. These are great places to find potential employees but the costs of using these can be much higher than if you're to use your own website. In addition, you will need to write a good copy and manage the incoming applications through another system.
There is no guarantee that you will get a better calibre of candidates from this either and you might get inundated with recruitment consultants selling you their services rather than candidates who want work.
Shopify Job Apps
Another option is to use job page apps on your Shopify store. These are apps that allow you to have the complete process on your website with job adverts, application processes and candidate management. These are fairly rare on Shopify, but there is a good option with Joboodle. This is a small monthly subscription and is great if you have lots of vacancies every month, so perfect for larger businesses.
Final Word: How to Recruit on Your Shopify Store
If you're looking for new employees for your Shopify brand, then you need to look at ways to recruit. A more successful campaign will allow you to build a better business and reduce costs. Above are three options for you to recruit for your Shopify store, which option(s) you use, it's your decision.
Avi Klein
Vast experience in the online world. SEO expert, Web developer and consultant to several online companies.
Read more...
. Read more about
our approach
to reviewing themes and plugins.