How to Refund a Tip on Shopify
Last modified: December 5, 2021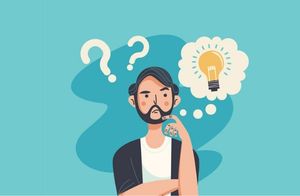 Tips are an essential top up to earnings in many industries. While you wouldn't necessarily think about having to refund tips there may be times when it's necessary. We discuss possible scenarios that you might not have thought about below. The instructions in this article will ensure that you know how to refund a tip on Shopify should you need to.
Recommended: 10 Best Shopify Boost Sales Apps – [2023]
#
Name
Image

Get a Free Custom Shopify Store
1

Unlimited Smart UpSell Offers

2

Sales Pop ‑ Boost Sales

3

SALES ROCKET ‑ 40+ APPS in One

4

Sales Notification | Sales Pop

5

Vitals: 40+ Marketing Apps

6

Stream Pop Up & Boost Sales

7

Sales Pop Master ‑ Countdown

8

Ultimate Sales Boost

9

Sumo: Boost Conversion & Sales

10

SMS & Web Push ‑ Pushnami

Show More
Why Issue a Refund to Customers
While customers are often giving refunds to businesses for good service or when they are tipping staff members like waiters and waitresses, not all tips are due to be kept. Sometimes customers aren't aware that they're giving a tip, or you could have future problems with orders that require you to make a gesture of goodwill, this can including giving back the tip.
Another reason is that the tip has breached some commercial laws and you need to refund it. Or there could be the problem that the refund was due to a staff member that has left and you can't provide it to them. In some countries, you can't keep the tips for your staff members, even if they've left. Therefore, you should look at returning the tip.
Another option is that the customer accidentally added in too much on their tip. On some computers, it can be really easy for an extra zero or another digit to be added to the tip amount, especially when the customer is adding in a custom amount. They might not be happy with the amount that was added to the order and request a partial refund.
The Problem with Refunds on Shopify for Tips
There are some problems with issuing refunds on Shopify. For one, it isn't as simple as issuing refunds for products or services. Instead, you need to add the tip amount manually to the refund amount. You're able to edit the amount of the refund up to and including the tip amount.
You can read more about how you can refund canceled orders here. And you can make the small changes below.
Step 1 - Log in
The first step is to log into your Shopify store.
Step 2 – Orders
Now you need to click on the order that you need to refund. This could be a part refund or it could be a complete refund.
Step 3 – Refund Entries
Now you need to click on the option that says 'Refund'. This will take you through to your next popup that will allow you to enter the quantity of the products and services that you want to refund. Then you need to make a change under the refund amount. This should include all the amount for the items that you want to refund as well as the tip that you want to refund.
Step 4 – Refund
Finally, you can click on the option that reads 'Refund'. This will process the refund for you.
Final Word: How to Refund a Tip on Shopify
There are times when you might need to refund a tip that has been made to your business by customers. There are numerous reasons why you might want to do this but only one process that allows you to do it. Follow the steps above to help you.
Avi Klein
Vast experience in the online world. Shopify Expert, SEO expert, Web developer and consultant to several online companies. Read more about
our approach
to reviewing themes and apps.