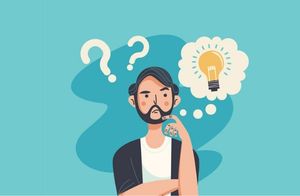 How to Run a Rental Business Through Shopify
Last modified: December 5, 2021
A rental business is a great business model for those who are using Shopify. Not only do you only need the initial stock/equipment and replace only as you need, but you can charge a rate that offers you a return that is above the value of the item over its lifetime. In addition, you can open your products/offerings to a wider audience as you're lowering the entry point to getting the product.
For example, you can offer long term leases for cars, which is becoming more popular in some countries. Instead of customers spending $10,000 on a new car they can spend somewhere around $300 a month on a car. After a couple of years, the customer can then change their car without having to spend a huge amount again.
Or you can set up a shorter rental business. This could be renting a fancy dress or a room for the day.
But can you do it on Shopify? Well yes, it is more than possible on your Shopify store, but you will need to have certain apps and processes in place to make it possible on your website. So here are some of the apps that you can use.
Recommended: 10 Best Shopify Landing Page Apps – 2022
| # | Name | Image | |
| --- | --- | --- | --- |
| | Shopify | | More Info |
| 1 | PageFly Advanced Page Builder | | More Info |
| 2 | GemPage Powerful Page Builder | | More Info |
| 3 | Shogun Landing Page Builder | | More Info |
| 4 | Zipify Pages Builder & Editor | | More Info |
| 5 | AZEXO Free Page Builder | | More Info |
| 6 | Page Builder & PRO page editor | | More Info |
| 7 | Pre‑launcher / Coming soon | | More Info |
| 8 | Hypervisual Page Builder | | More Info |
| 9 | MARKETING PAGES AND FUNNELS | | More Info |
| 10 | Buildify Drag & Drop Builder | | More Info |
Offers & Promos