How to Sell a Dropshipping Business in [2023]
Last modified: July 4, 2022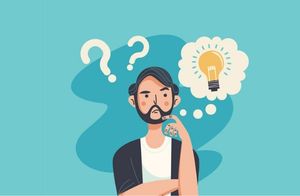 Do you have an exit strategy for your business? All the best entrepreneurs have a way that they plan to close off their involvement within a business. Some of them will want to retire and leave their website to a family member who will continue it. Others look at closing the business down. However, there are also some who look to sell their business. This guide tells you how to sell a dropshipping business.
Recommended: 24 Best Shopify Dropshipping Apps [Dec, 2023]
#
Name
Image

Get a Free Custom Shopify Store
1

AutoDS

2

Spocket-World Wide Suppliers

3

Syncee - Global Dropshipping

4

Printful-Sell Printed and Embroidered Items

5

Sup Dropshipping

6

DSers-AliExpress Dropshipping

7

Zendrop - Dropshipping & POD

8

Dropshipman: Dropshipping & POD

9

AO - AliExpress Dropshipping by FireApps

10

Trendsi - Fashion Dropshipping

11

CJdropshipping

12

DropCommerce

13

Modalyst-Sell Brand Name Products

14

Ali Orders-Fulfill Orders Easily

15

Blanka - Private Label Beauty

16

Dropified-Automate Your Dropshipping Business

17

ProductPro

18

Spreadr App

19

Importify

20

Inventory Source

21

Roxie

22

Fulfillbot: Dropshipping Agent

23

KakaClo

24

Oberlo-Get the Best Produtcts for Your Site

Show More
Why Sell a Dropshipping Business?
There are numerous reasons why you might want to sell a dropshipping business. The first reason might be because you've taken the business as far as you can and you would like to take a new project on. This is a perfectly good reason and the money that you can earn from the sale of your business can help you with your next project.
Another reason is that you're looking to retire and would like to use the funds from the sale to support your retirement. This is another common reason.
There might also be something that tells you that your passion is no longer in your dropshipping business. You might want to try a different dropshipping niche, a new business or something else.
Whatever the option, the sale from a business, can be really useful cash to have. However, selling a business is not easy. In fact, some businesses can be sold for thousands of dollars if not more and finding a buyer for your website can be really difficult.
But that doesn't mean that it is impossible.
How to Sell a Dropshipping Business
If you've been using Shopify, then you have the perfect platform in which you can already sell your website. Shopify has a system that allows you to sell your website to others who a re looking to buy. The website hosting platform allows you to list your website with the current level of sales and profits along with a description of your business.
This can attract other shop owners that might want to expand their brand.
Of course, to make the most of your business selling opportunities, you need to prepare a few things. The first thing is to check that you have all the relevant documents for any licenses or agreements that you have. You also need to ensure that you have the website's accounts ready. People will want to see that you are or can potentially make a profit.
Another thing that you might want to do is to collect a document that showcases how many mailing list subscribers you have and followers on Facebook. This can indicate a lot of potential sales that can make it easier for you to find a buyer for your brand.
Avi Klein
Vast experience in the online world. Shopify Expert, SEO expert, Web developer and consultant to several online companies. Read more about
our approach
to reviewing themes and apps.