How to Sell Courses on Shopify [2023]
Last modified: June 15, 2023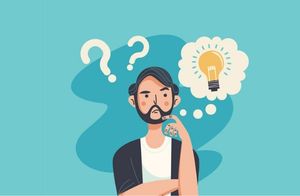 The popularity of courses online is increasing. It allows learners to develop their personal skills from the comfort of their own home, at their own pace and in their own time. Shopify is a great platform for selling courses whether this is your main revenue generation avenue or as a sideline for your business.
Selling courses on Shopify is relatively easy. The process is completely electronic and the learner can be given an online portal that contains the digital materials they require to complete the course. You're also able to keep track of their progress. The learner can then build their career and skill set with your help.
Recommended: 12 Best Shopify Video Maker Apps [Sep, 2023]
#
Name
Image

Get a Free Custom Shopify Store
1

Promo.com ‑ Promo Video Maker

2

Text Video Maker by Typito

3

Instant Product Video Ad Maker

4

Videofy ‑ Make Product Videos

5

YouTube + Vimeo Video Slider

6

VideoFy

7

Shop Video Maker

8

YouTube + Vimeo Video Gallery

9

Easy Video ‑ Product Videos

10

YouTube + Vimeo Video Gallery - Inactive

11

Octovid - Inactive

12

Vizard - Inactive

Show More
How to Structure the Shopify Course
There are many different structures that you can deploy on your website that allow you to earn revenue. As the designer and seller of the course, you can utilize any structure you would like for the course. There are, however, some basics that you should first understand and get sorted.
You need to make sure that your website is designed well and encourages your learners to buy the course and to take it. You can find out more about conversion techniques in this blog post.
In addition, you need to think about how much of the course you're going to give away for free. Most online courses will give a taster or free section. The customer then has to buy the rest of the course for it to make sense.
The hidden items will available to those in the learning portal who have completed the transaction for the course. However, you need to make sure that you make a good impression and showcase the value of your course within the free elements of the course.
In addition, you can improve the uptake of your course by building a mailing list. You can use the mailing list by drip feeding customers and having this as the free elements with the full course purchasable and fully on your website.
Rewards of the Course
At the end of the course, you should ensure that your customers have learned something. You can provide your customers with a certificate or participation. However, this does not hold much value if you don't have accreditation.
You might also want to ensure that customers always have access to the learning materials. This enables them to revise the subject matter at any time.
Final Word: How to Sell Courses on Shopify
There are many ways that you can sell courses on the Shopify platform. The first thing you need to do is build a good website with a course that is friendly to learners and teaches something to your students. There are apps that can help you. One of the best options for you is the app Courses. This is a great app that will help you find new revenue streams.
Avi Klein
Vast experience in the online world. SEO expert, Web developer and consultant to several online companies.
Read more...
. Read more about
our approach
to reviewing themes and plugins.