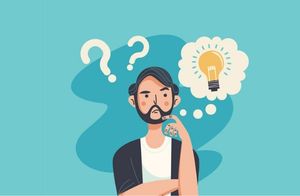 Selling Digital Products On Shopify – is it Possible?
Last modified: December 12, 2022
Selling digital products on Shopify is really simple and a great business model. All you need to do is to download Shopify's digital download app from the app store. Then you can upload your digital products, whether software, images, videos, etc. and then sell them through your website.
What Happens When A Customer Places An Order?
When a customer places an order, a download link will be given to the customer for them to download the files (once payment has been completed). The link and license will also be emailed to the customer, so they can download the files at a later date.
You can automate the entire process so the customer can receive the file instantly after they've placed the order. Or you can manually fulfill orders from the backend.
Manual operations is great when someone has placed an order that needs customization, like a personalized video message from your team.
Mixing Digital And Physical Products
There is the option to mix physical and digital products and deliver these separately. For example, you could sell a digital and physical copy of a music album.
Mixing can be a great option, but it requires a lot of inventory and shipping management.
Final Word
It's important that you know that Shopify only allows for 5GB of storage space. You can get past this by compressing your files into zip archives. Or you can use third party apps to store and deliver your products.
Whatever option you chose, ensure that you're giving your customer the best experience. Customers who are satisfied with their purchasing journey with you will be more likely to return in the future and this is how you can substantially grow your business.
Offers & Promos