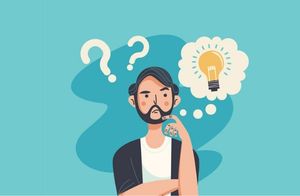 How To Sell Digital Products On Shopify
Last modified: December 2, 2021
Not all eCommerce stores sell physical goods. Some stores will sell digital goods, such as ebooks, software and photos. Doing so on Shopify is incredibly easy.
There are several digital sales apps that you can use that can help you sell digital products.
Recommended: The 10 Best Digital Products Shopify Themes
#
Name
Image
Shopify

More Info

1

Booster

More Info

2

Polaris

More Info

3

Plain

More Info

4

Startup

More Info

5

Trademark

More Info

6

Empire

More Info

7

Blockshop

More Info

8

Highlight

More Info

9

Express

More Info

10

Expanse

More Info

Show More
Shopify's Digital Downloads App
You could use Shopify's free Digital Downloads app. This app allows you to track sales, provide customers with a download link and automatically send updates to customers.
Automate Entire Process
There are also options that allow you to automate the entire process. This will mean that as soon as the transaction is complete, the download will start automatically. This prevents confusion and unnecessary customer service issues when the download link has been sent to the spam folder by mistake.
Alternatively, you can send the files manually. However, this is a lot of work.
To see the list of the potential digital goods you could sell, click here.
Selling digital products is a great way to generate income that has few costs. With the best digital products, you can create a great passive income.
Recap:
Offers & Promos