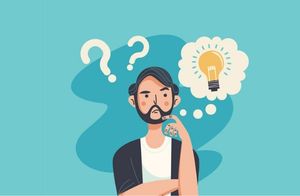 How to Sell Print on Demand Art Prints
Last modified: January 27, 2022
Print on demand art prints are getting more popular nowadays because they can help spruce up a home or office space with ease. However, how easy is it to sell print on demand art prints and how can you do it online? Here is a quick guide for you.
Recommended: The Top 12 Shopify Print On Demand (POD) Apps
#
Name
Image
Shopify

More Info

1

Printful

More Info

2

Printify

More Info

3

CustomCat

More Info

4

SPOD

More Info

5

teelaunch

More Info

6

JetPrint

More Info

7

AOP+ Easy Print on Demand

More Info

8

T-Pop

More Info

9

Two Fifteen

More Info

10

Pixels

More Info

11

WC Fulfillment

More Info

12

Factory4me

More Info

Show More
Why Sell Print on Demand Art Prints
There are many reasons why you might want to sell print on demand art prints. The first is that you're in an industry that has visual outputs like artwork, photographs and more that allow you to create work but have limited knowledge on how to do that. Photographers, artists and video creators can create products that can be printed on a canvas, posters and more.
The home art décor scene is really popular. There are more than $40 billion in sales across the world of home art décor. Many of these sales are for canvas and posters and many of them with smaller sellers. Therefore, you could earn a good living from your sales.
Print on demand art prints are a good product because they're low investment. There is no cost for any product until a sale has been made. This is when you order the products from printer and they will complete the process from you, charging you for the printing.
How Easy is it to Sell Print on Demand Art Prints?
With services such as Printful and Printify, it is very easy for anyone to create a Shopify website and start selling art prints that are printed as required. If you're an artist, photographer, graphic artist or a similar creative, this can be a great way to turn your passion into a profit.
When you are using Shopify, you can benefit from lots of great features such as the easy transactions, lots of great themes and brilliant apps that can improve website features. Some of the features that you can add include email marketing.
Email marketing is one of the best ways that you can sell online. Email marketing has an ROI of about $38 to $44 for every $1 that has been invested. So just a $10 fee could lead to more than $440 of sales.
Tips on Selling Print on Demand Art Prints?
There are many tips that can help sell print on demand art prints. The first is that you choose the best platform, products and printer. There are numerous printers available with some of them offering the best rates for printing art products.
In addition, you should try to regularly have new products, discontinue some products and have sales. You can try to create seasonal artwork with some Christmas, Easter and Summer work that is produced when the time is right. This can increase the demand for your products, allow for higher prices and improve revenues on your site.
Final Word: How to Sell Print on Demand Art Prints
Are you working in a creative field and looking to create a new revenue stream? Then selling print on demand art prints might be a great option for you. Using one of the best Shopify themes on a Shopify website with one of the best print on demand printers can be a great way to get started.
Recap:
Offers & Promos