How to Sell Print-on-Demand Books
Last modified: October 8, 2023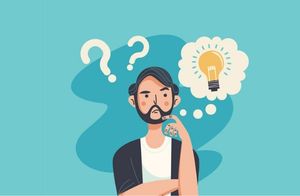 Are you looking to be an author but don't know where to start? Selling with big chains with large publishers can be a very scary process. In fact, the process can be very disheartening. However, there are ways that you can turn your writing passion into a business by using print on demand books.

Key Takeaways
1
POD books are cost-effective, allowing authors to sell books one at a time.
2
Harness the power of Print-On-Demand to turn your writing passion into a profitable venture.
3
Driving traffic to your book's product page during the pre-sale period is key to ensuring its availability upon launch.
Recommended: 14 Best Shopify Print-On-Demand (POD) Apps – [2023]
#
Name
Image

Get a Free Custom Shopify Store
1

Printful

2

Printify

3

SPOD

4

CustomCat

5

teelaunch

6

JetPrint

7

AOP+ Easy Print on Demand

8

T-Pop

9

Two Fifteen

10

WC Fulfillment

11

Factory4me

12

Pixels

13

Riverr

14

Print Partners

Show More
What are Print on Demand Books?
POD books are those books like novels, reference guides, non-fiction book, etc. that are created by authors and then are printed only when there are orders for them.
Print on demand books have been around for a long time. However, the custom at the time was for large publication of books in groups of 50 or more that the author would buy themselves. But this was known more as vanity publication.
Nowadays, the technology has moved on that it has become more cost-effective for many authors and printers to sell their books one at a time. This has become known as print on demand or self-publication. Amazon made this very popular in the 2000s and many people published their own book in this style.
How to Sell Print on Demand Books
There are many ways that you can sell print on demand books. One of the best options is for you to create a website, using a platform like Shopify. You can use a template that is perfect for a bookshop or you can use a print on demand theme to help you create what you need for the look of your website.
Then you need to integrate your store with a printer. There are lots of printers available including Amazon who can offer you a print service through their Createspace offering or there is Lulu. Or if you're looking to sell customized notebook designs, you can sell through Printify. Check out the list of the best Print on demand apps for Shopify.
Connect your store to your website, create your design or upload your books and then you're ready to get selling. It is as simple as that. When an order does come in, then there is no worry about you having to ship the item either, the printer will do this for you.
Costs of Selling Print on Demand Books
When it comes to the selling of print on demand books many worry about the costs. But it is relatively cost-effective. The website, apps and transaction fees are the most expensive elements that you will have. The website and apps will be regular payments.
In contrast, book printing and transaction fees will be dependent on the actual sales. You never pay a thing for a book printing until a sale has been made. And this can be relatively good with some costing about $5-6 per book. Your profits can be as much as $2-3 per book sale, which compared to a traditionally published author can be almost 10 times the amount per book.
Maximizing the Potential of Print-On-Demand
Understanding the Print-On-Demand Timeline
When diving into the world of Print On Demand (POD), it's essential to grasp the timeline intricacies. From the moment an author uploads their book and metadata to the system, the clock starts ticking.
The initial weeks involve proofing, finalizing files, and setting a release date. Amazon, for instance, requires a minimum of 6 weeks in pre-sale status for new titles. This pre-sale period is crucial for authors, as it's the time to generate buzz and excitement around the book, ensuring a successful launch.
Enhancing Your Book's Availability
One of the challenges with POD is the occasional "Out of Stock" status on platforms like Amazon. However, this doesn't mean your book isn't available.
It's essential to understand that POD listings differ from eBook listings. For a buy button to show "In Stock," stores require actual inventory. The key is to drive traffic to your book's product page during the pre-sale status.
The more visits your page gets, the higher the likelihood that Amazon and other retailers will stock up on your book, ensuring it's readily available for eager readers.
Choosing Between Bulk Printing and Print On Demand
Authors looking to self-publish are often torn between bulk printing and using a POD service. While bulk printing offers more control over quality and potentially higher profits, it requires a significant upfront investment and carries the risk of unsold inventory.
On the other hand, POD services eliminate the need for inventory, reducing financial risk. However, they might offer slightly lower profit margins and less control over print quality. The choice ultimately depends on an author's priorities, budget, and willingness to manage logistics.
Strategies for a Successful Book Launch
Planning Ahead
Rushing a book to the market can be tempting, but it's often counterproductive. After investing time and effort into writing and editing, it's crucial to ensure the launch is well-planned and effective.
Setting a POD release date about 8 weeks in advance allows ample time for the book to be created, proofed, and integrated into retail systems. This period also provides a valuable window for pre-sales, building anticipation among potential readers.
Maximizing the Pre-Sale Period
The pre-sale period is a golden opportunity for authors to promote their books. During this time, the book is listed on platforms like Amazon, allowing customers to place orders before the official launch.
Authors can engage in various promotional activities, from hosting contests and giveaways to revealing chapters and conducting blog tours. Each promotion can be tracked, providing insights into what works best in terms of driving sales.
Navigating the "Out of Stock" Challenge
It's not uncommon for POD books to be listed as "Temporarily Out Of Stock" on platforms like Amazon. However, this status can be influenced by the author's promotional efforts.
Driving traffic to the book's product page during the pre-sale period can encourage platforms to stock up on the book, ensuring it's readily available upon launch. Engaging with readers, sharing updates, and building anticipation can all contribute to a successful book launch and consistent sales.
Challenges and Solutions When Selling Print-on-Demand Books
Inventory Management
One common challenge in the print-on-demand business is managing inventory effectively. Since books are printed as orders come in, authors and publishers must ensure that the printing, binding, and shipping processes are efficient and timely.
A solution to this is partnering with reliable print-on-demand services that have streamlined operations and can handle fluctuating order volumes, ensuring that customers receive their books promptly.
Quality Control
Quality control is another concern. Authors want their books to be of high quality, from the content to the print and binding. However, not having a physical inventory can make quality assurance difficult.
To mitigate this, authors can order sample copies to check the quality and work with POD providers who have a reputation for delivering high-standard products.
Marketing and Visibility
Getting the book in front of the right audience is often a hurdle. Without the backing of large publishing houses, marketing, and visibility can be a challenge.
Authors can overcome this by leveraging social media, author websites, and online advertising to reach a wider audience. Collaborating with influencers and bloggers in the book niche can also amplify the book's presence online.
Profit Margins
Profit margins can be thinner in the POD model due to the cost of individual printing. Authors can optimize profits by exploring different pricing strategies, offering bundled products, or selling autographed copies at a premium.
It's also beneficial to focus on creating high-quality content that garners positive reviews and word-of-mouth referrals, driving more sales.
Customization and Personalization
In the POD model, offering customized or personalized copies can be complex due to the on-demand nature of printing. However, authors can address this by offering limited edition covers or personalized inscriptions as separate, special-order items.
This allows for customization while maintaining the efficiency of the print-on-demand process.
Conclusion: How to Sell Print-on-Demand Books
If you're looking to sell print-on-demand books, there is no easier way to do it than on Shopify. Use the guide above to help you get started. Within just a few hours, you could be ready to sell your first book.
Alternative POD niche:
FAQs
How do I set the price for my POD book?

The pricing depends on the printing cost, distribution channel fees, and your desired royalty. Ensure it's competitive yet allows you to make a profit.

How does the quality of print on demand books compare to traditional printing methods?

Print-on-demand book quality has greatly improved, thanks to advances in printing technology. Today, POD services offer various paper types, bindings, and covers, enabling authors to attain a professional look akin to traditional print. Ordering a sample copy is recommended to assess quality firsthand.

Can I sell my POD books internationally?

Yes, many POD platforms allow you to list your books for sale internationally. However, consider the shipping costs and regulations of selling in different countries.
Avi Klein
Vast experience in the online world. Shopify Expert, SEO expert, Web developer and consultant to several online companies. Read more about
our approach
to reviewing themes and apps.