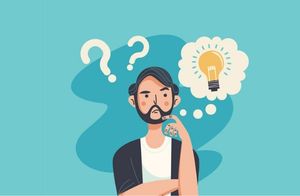 How to Sell Print on Demand Books
Last modified: January 8, 2022
Are you looking to be an author but don't know where to start? Selling with big chains with large publishers can be a very scary process. In fact, the process can be very disheartening. However, there are ways that you can turn your writing passion into a business by using print on demand books.
What are Print on Demand Books?
POD books are those books like novels, reference guides, non-fiction book, etc. that are created by authors and then are printed only when there are orders for them.
Print on demand books have been around for a long time. However, the custom at the time was for large publication of books in groups of 50 or more that the author would buy themselves. But this was known more as vanity publication.
Nowadays, the technology has moved on that it has become more cost-effective for many authors and printers to sell their books one at a time. This has become known as print on demand or self-publication. Amazon made this very popular in the 2000s and many people published their own book in this style.
How to Sell Print on Demand Books
There are many ways that you can sell print on demand books. One of the best options is for you to create a website, using a platform like Shopify. You can use a template that is perfect for a bookshop or you can use a print on demand theme to help you create what you need for the look of your website.
Then you need to integrate your store with a printer. There are lots of printers available including Amazon who can offer you a print service through their Createspace offering or there is Lulu. Or if you're looking to sell customized notebook designs, you can sell through Printify.
Connect your store to your website, create your design or upload your books and then you're ready to get selling. It is as simple as that. When an order does come in, then there is no worry about you having to ship the item either, the printer will do this for you.
Costs of Selling Print on Demand Books
When it comes to the selling of print on demand books many worry about the costs. But it is relatively cost-effective. The website, apps and transaction fees are the most expensive elements that you will have. The website and apps will be regular payments.
In contrast, book printing and transaction fees will be dependent on the actual sales. You never pay a thing for a book printing until a sale has been made. And this can be relatively good with some costing about $5-6 per book. Your profits can be as much as $2-3 per book sale, which compared to a traditionally published author can be almost 10 times the amount per book.
Final Word: How to Sell Print on Demand Books
If you're looking to sell print on demand books, there is no easier way to do it than on Shopify. Use the guide above to help you get started. Within just a few hours, you could be ready to sell your first book.
Offers & Promos