How to Sell Print on Demand Calendars
Last modified: September 21, 2023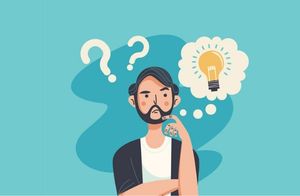 Are you looking to sell print on demand calendars from your website? Then you might need to work out how to do it. Here is a quick guide on how you can sell print on demand calendars and make a good profitable business.
Recommended: 14 Best Shopify Print On Demand (POD) Apps – [2023]
#
Name
Image

Get a Free Custom Shopify Store
1

Printful

2

Printify

3

SPOD

4

CustomCat

5

teelaunch

6

JetPrint

7

AOP+ Easy Print on Demand

8

T-Pop

9

Two Fifteen

10

WC Fulfillment

11

Factory4me

12

Pixels

13

Riverr

14

Print Partners

Show More
Why Sell Print on Demand Calendars?
There are numerous advantages to selling print on demand calendars. For us, only the number bought are ever printed. Therefore, you are not out of pocket when the calendar is out of date and you've overbought on the calendars. Therefore, you're not going to waste money on stock and you will never need to reduce the price of the calendar. As soon as the season has ended you can just remove them from your website.
Did you know you can sell canvases as well?
Another benefit is that you can take your time creating the calendar. Yes, you will want to get your calendar ready in mind to sell for the Christmas festive period or back to school period, but with other calendar production lines, the final designs have to be completed long before they can be completed for print on demand calendars.
Another advantage is time-saving. You don't need to fulfill orders when you're using sites like Printful or Printify (or any other of the best Shopify POD apps available) to print and ship your calendars. They will handle the fulfillment for you, leaving you with more time to promote your website.
And these companies can connect right to your Shopify website with ease and at no additional costs.
How to Create Print on Demand Calendars
Using the apps that are provided for you by Printful or Printify, you can easily create calendars. Just upload the images and change the designs and everything else is done for you. You need to start designing the calendar as soon as the new year starts, ready for the next year. You need to take several images or photographs and then arrange them. This can take a long time.
You should also look at how you can create more than one time of the year to sell. University or school children might prefer to have a school term calendar where the year starts in September. Some parents might like this as well.
You need to market your calendar throughout the year. Start to share on Facebook and Instagram some of the designs, images and more of the calendar and when completed, order a sample and showcase it on your social media channels.
To help you with cash flow, you can use a pre-order option on Shopify to get orders in before you make them available. Though this could be costly as you will then need to ship the products yourself.
Final Word: How to Sell Print on Demand Calendars
Are you looking to sell print on demand calendars? Then you can use the advice above to help you get started. There are some great platforms out there that can help you out, try them out and see more orders on your website at a good profit level.
Avi Klein
Vast experience in the online world. SEO expert, Web developer and consultant to several online companies.
Read more...
. Read more about
our approach
to reviewing themes and plugins.