How to Sell Print on Demand Dog Clothing for Shopify Stores
Last modified: April 1, 2022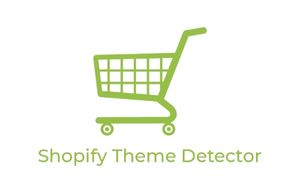 Dog clothing has become a really large business in the past few years. It is worth $5 billion a year around the world and is expected to grow to $7 billion by 2028. This can be a significant growth market that print on demand businesses on Shopify can take advantage of. In addition, dog clothing has 3,000 searches a month in the US, with only slight competition.
You might also get better results from selling big dog clothing that has more searches and less competition. So how do you sell print on demand dog clothing for Shopify stores? Here are some instructions.
Step 1 – Build a Website
The first thing that you want to do is to buy a domain and create a Shopify account and build your website. Using one of the best themes available, you can build an attractive website. There are lots of themes available from the store.
Take your time on your website. Ensure there are plenty of trust factors and that you have the right payment methods included on your website.
Step 2 – Connect a Printer
Now you need to look at connecting a print on demand supplier to your website. This can be as easy as using an app. All the major printers like SPOD, Printify, Printful and others have an app for Shopify. You can find a list of them here.
Choose your printer carefully, though you can have more than one. It just might mean that your orders are delivered in batches rather than a single delivery.
Step 3 – Design your Products
Now you can design your products. You need to ensure there are lots of different designs on your website. The number of designs can help you increase sales. Those websites that have lots of designs tend to have more sales and higher revenues. This is because it attracts a wider audience and gives you more of a chance to showcase a product the customer will like.
The advantage of print on demand businesses is that you can respond to the market quicker with fewer financial penalties. For instance, you can add products when a new trend has come in or remove products that aren't selling much.
Step 4 – Marketing
Now you need to market your brand. There are lots of ways that you can market your brand and the products. Be sure that on your product description pages, social media and other media that you include videos. This can increase your sales by 80%.
Another important strategy is to add email marketing to your website. This can be done through an app. Email marketing can help you increase sales relatively easy. You can reclaim 20-33% of lost sales through abandoned carts and convert others with regular campaigns.
Finally, ensure that you're blogging. Blogs can help you increase sales by 70% when you're publishing more than 15 blog posts per month.
Final Word: How to Sell Print on Demand Dog Clothing for Shopify Stores
When it comes to selling print on demand dog clothing for Shopify stores, there is a lot to think about. Above are the four steps to getting started. With Shopify, the average website can sell within 14 days, so it doesn't take long to get your website going when you start.
Avi Klein
Vast experience in the online world. SEO expert, Web developer and consultant to several online companies.
Read more...
. Read more about
our approach
to reviewing themes and plugins.