How to Sell Print on Demand Embroidery
Last modified: September 21, 2023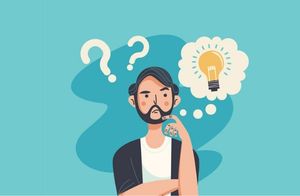 Are you looking for a new way to earn money from craft but in a financial and environmental friendly option? Then you should try to sell print on demand embroidery. This is a simple business model that you can use and you can also earn a lot of money without having to fulfill any orders as the printer will do this for you.
So how can you sell print on demand POD embroidery? Here is the reason why you should be selling the product and a step-by-step guide on how you can do it.
Recommended: 14 Best Shopify Print-On-Demand (POD) Apps – [2023]
#
Name
Image

Get a Free Custom Shopify Store
1

Printful

2

Printify

3

SPOD

4

CustomCat

5

teelaunch

6

JetPrint

7

AOP+ Easy Print on Demand

8

T-Pop

9

Two Fifteen

10

WC Fulfillment

11

Factory4me

12

Pixels

13

Riverr

14

Print Partners

Show More
Why Sell Print on Demand Embroidery?
There are numerous reasons why you will want to sell print on demand embroidery. For one, there are lower setup costs. You only have to pay for stock when a customer has placed an order and only for the amount that is in the order. This allows you to have a larger catalog if you wish because stocking costs doesn't matter.
Another advantage is that you no longer have to worry about fulfillment. The printer that you use will print the products and then send these out to your customers for you. With a little extra cost, all the orders' packages can be branded for you specifically.
These advantages can help you spend more time on your branding and marketing. Therefore, you can generate more traffic in active marketing. You can also use special marketing apps on your Shopify website to build a better marketing flow that includes automation.
So how do you start to sell print on demand embroidery? Here is the step by step guide for you.
Step 1 - Choose your Niche
The first thing that you need to do is to choose your niche. Are you going for adults, children, craft, practical, colorful, etc.? Choosing the niche can also become part of your pricing strategy. You could aim to be more luxurious or more cost-effective. The choice is yours.
You can also broaden your niche into sleeping items. How about pajamas and blankets?
Step 2 - Choose Printers
Now you need to choose the printers that you will work with. There are numerous printers that will have POD apps that you can connect to on Shopify. This will allow for easier ordering from them and will save you time.
Step 3 - Create a Website
Now you can create your website. It is better to use Shopify because the platform is really easy to use. In theory, you can create a website within just a few hours using their site. Once created, add your products to the website and connect your store to the account on your printers.
Step 4 – Market
Now you need to market your brand. This should be done through SEO (which should account for 70% of your traffic), social media and email marketing. The more time and effort you put into marketing, the more traffic you will get.
Final Word: How to Sell Print on Demand Embroidery
If you're looking to sell print on demand embroidery, then you're in luck. This is a great market to get into and you can build a good business with this.
Avi Klein
Vast experience in the online world. Shopify Expert, SEO expert, Web developer and consultant to several online companies. Read more about
our approach
to reviewing themes and apps.