How to Sell Print on Demand Flags
Last modified: September 21, 2023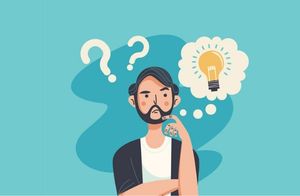 Print on demand flags can be a popular item to sell on a website. They have a wide use for customers from adorning homes during international events (Olympics, sporting events, politics, etc.) to being used during arts and crafts or even on day trips. Children love using them on sandcastles and sport fans like having them when attending events.
However, how do you sell print on demand flags? Here is a quick guide.
Recommended: 14 Best Shopify Print On Demand (POD) Apps – [2023]
#
Name
Image

Get a Free Custom Shopify Store
1

Printful

2

Printify

3

SPOD

4

CustomCat

5

teelaunch

6

JetPrint

7

AOP+ Easy Print on Demand

8

T-Pop

9

Two Fifteen

10

WC Fulfillment

11

Factory4me

12

Pixels

13

Riverr

14

Print Partners

Show More
1. Choose a Supplier
The first thing that you will want to do is choose a supplier. There are numerous suppliers who are available who can supply print on demand flags for your business. You need to choose a supplier who are able to print your flags for a good cost and in a reasonable time. Many printing times can be less than 48 hours and this can also be the dispatch time.
Also, look for your printer's locations. If you only want to sell in one country, you need to make sure that you can get a printer that is located in that area. This reduces the delivery time, cuts delivery costs and more. It is an important business decision, especially if you're trying to be more sustainable.
2. Choose a Platform
There are lots of platforms that you can sell your print on demand flags from. Some people are tempted to use platforms like Amazon, Etsy and others. But this offers you little benefits in reality. Costs are approximately the same as having your own website, there are few features that offer you long term marketing opportunities like email marketing. Plus you can have lots of competition on those sites that can reduce your revenues.
Instead, there are opportunities on owning your own website through a platform like Shopify. Shopify is great because there are lots of perfect themes for your brand that allow you to install and customize with ease. You can also add apps like email marketing and social media apps that can help with marketing.
It can take just a couple of hours to set up your website and then start selling your products.
You will need to design your products as part of this process, so you can add the products to your website. Many print on demand apps can help you with this.
3. Create and Implement a Marketing Plan
It is important that you then start marketing your business. There are lots of ways to market your business. The first thing that you should do is SEO because about 70% of your traffic and sales should come through this promotional channel. SEO is really hard to do. However, it is vitally important. There are SEO apps that can help you.
You should also blog. Those sites with a blog can get higher rankings and also sell up to 70% more than those without a blog. Finally, you should use social media. Instagram and Facebook are great options for you to consider as they can offer you high engagement rates.
Once you've setup your marketing plan, you can then expect to see an increase in traffic. But it can take 14 days or more to make your first sale.
Final Word: How to Sell Print on Demand Flags
Using Shopify and their catalog of possible printers allows you to sell print on demand flags from your website. Therefore, you can build a good business and improve your brand's revenue. It can take just hours to get your website going and the designs you can create with your flags are endless.
Think of the fact that you can also do POD for several other types of products. For example leggings or fabric.
There are several fulfillment companies that can help you out with this. Check out our roundup on this list – The best Shopify print on demand apps
Avi Klein
Vast experience in the online world. SEO expert, Web developer and consultant to several online companies.
Read more...
. Read more about
our approach
to reviewing themes and plugins.