How to Sell Print on Demand Posters
Last modified: January 15, 2022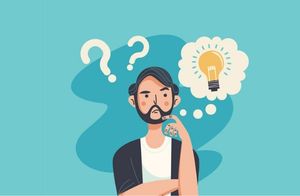 If you're an artist, photographer, writer or filmmaker, then you might want to consider selling print on demand posters on your website. These are a great product that is in high demand. It is estimated that the worldwide sales of posters could be approximately $40 billion a year. This is a good market that is always expanding, everyone from students to parents can buy a good print on demand poster for their home.
However, how can you set up a print on demand posters business? Here are a few steps that you can take to ensure that your business is running effectively.
Step 1 – Choose a Niche
The first thing that you want to do is to choose a niche for your business. There are lots of options that are available for you. Are you looking for a load of niches that you can use for a poster business? You can use motivation quotes, nature images, scenic posters and more.
You can create the art yourself or you can use images that are free online if you would like. However, be sure that you're using images that have the rights for commercial use. Even some images that are on sites like Pixabay and others are not authorized for commercial use. So double-check with any site.
Step 2 – Choose a Printer
Step 3 – Choose a Platform
Now you need to select the platform that you would like to sell on. Many brands use third-party platforms, but these incur higher charges. Instead, you might want to sell on Shopify with your own website. This allows you to have better control over your marketing and sales as well as lower costs.
Shopify is really easy to use. Even those with no website building experience can start a business with ease. It takes just a few hours. All you need to do is select the theme that you would like to use and then change the content to make it specific for your brand. Then you can choose the products and create them on your store.
Within just a few hours you could be ready to sell on your website.
Final Word: How to Sell Print on Demand Posters
If you're an artist, photographer or writer, then you might want to consider selling print on demand posters to help you make more money online. Above is the simple steps that allow you to create a new business.
Avi Klein
Vast experience in the online world. SEO expert, Web developer and consultant to several online companies.
Read more...
. Read more about
our approach
to reviewing themes and plugins.