How to Sell Print on Demand Posters
Last modified: October 9, 2023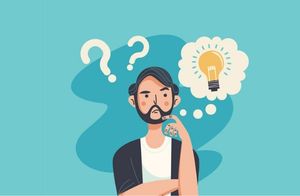 If you're an artist, photographer, writer or filmmaker, then you might want to consider selling print-on-demand posters on your website. These are a great product that is in high demand. It is estimated that the worldwide sales of posters could be approximately $40 billion a year. This is a good market that is always expanding, everyone from students to parents can buy a good print-on-demand poster for their home.
However, how can you set up a print-on-demand posters business? Here are a few steps that you can take to ensure that your business is running effectively.
Key Takeaways
1
Choosing a specific niche for your print-on-demand poster business is essential for targeting a dedicated customer base.
2
Selecting a reliable printer is crucial for ensuring quality and fulfilling customer expectations.
3
Choosing the right platform to sell your posters can significantly impact your business's visibility and sales.
Recommended: 14 Best Shopify Print-On-Demand (POD) Apps – [2023]
#
Name
Image

Get a Free Custom Shopify Store
1

Printful

2

Printify

3

SPOD

4

CustomCat

5

teelaunch

6

JetPrint

7

AOP+ Easy Print on Demand

8

T-Pop

9

Two Fifteen

10

WC Fulfillment

11

Factory4me

12

Pixels

13

Riverr

14

Print Partners

Show More
Step 1 – Choose a Niche
The first thing that you want to do is to choose a niche for your business. There are lots of options that are available for you. Are you looking for a load of niches that you can use for a poster business? How about greeting cards? You can use motivation quotes, nature images, scenic posters and more.
You can create the art yourself or you can use images that are free online if you would like. However, be sure that you're using images that have the rights for commercial use. Even some images that are on sites like Pixabay and others are not authorized for commercial use. So double-check with any site.
Step 2 – Choose a Printer
Now you can choose a printer for your website. Numerous printers are available that can help you build a good business. For instance, you can use Printify and Printful. These are great options that have worldwide fulfillment centers and low costs.
They also allow you to have a great turnaround.
We have listed the best Shopify print on demand apps so you can take a look at those too.
Step 3 – Choose a Platform
Now you need to select the platform that you would like to sell on. Many brands use third-party platforms, but these incur higher charges. Instead, you might want to sell on Shopify with your own website. This allows you to have better control over your marketing and sales as well as lower costs.
Shopify is really easy to use. Even those with no website building experience can start a business with ease. It takes just a few hours. All you need to do is select the theme that you would like to use and then change the content to make it specific for your brand. Then you can choose the products and create them on your store.
Within just a few hours you could be ready to sell on your website.
Enhancing Your Print-on-Demand Poster Business
Optimizing Poster Designs and Niches
We have been in the digital marketing and development space for years, and one thing we've learned is the importance of optimizing designs and selecting the right niches. Identifying a niche before creating designs is very significant.
This approach ensures that the designs resonate with a specific audience, leading to higher sales. We recommend conducting market research to understand the interests of your target audience and testing different designs to identify the ones that generate the most sales.
Maximizing Profit Margins
Profit margins are something we always keep a close eye on. The cost of production and market trends are crucial factors in pricing posters.
We advise considering the production cost, which is inclusive when using print-on-demand services and conducting market research to set competitive prices. Always factor in the initial development time and skills required to create the posters, ensuring that the price reflects the value and effort involved.
Current Trends and Marketing Strategies
Poster Design Trends
Being veterans in the field, we always stay abreast of the latest trends. In 2023, design trends like 90s nostalgia, escapism, complex maximalism, expressive typography, and various patterns are dominating the poster business.
These trends offer an opportunity for creativity and innovation, allowing businesses to create unique and appealing posters that resonate with contemporary aesthetic preferences.
Marketing and Promotion
Our years of digital marketing experience have taught us the power of effective promotion. Social media remains a potent tool for marketing posters, with platforms like Instagram, Pinterest, TikTok, and YouTube being ideal for showcasing visual art.
Built-in marketing tools, including discounts, email marketing, and SEO settings, are invaluable assets that we've utilized to enhance visibility and sales in the online space.
Building a Brand
Brand building is a journey we're intimately familiar with. Selling posters on your own website offers total control over branding and messaging.
Although it comes with a learning curve, the autonomy and avoidance of listing and order fees make it a viable option for serious entrepreneurs.
We advocate for a balanced approach, combining the strengths of various platforms to create a robust online presence and brand identity.
Challenges and Solutions in Selling Print-on-Demand Posters
Quality Assurance
The inconsistency in print quality can impact customer satisfaction and brand reputation. We've found that partnering with reliable and reputable print-on-demand services, conducting regular quality checks, and seeking customer feedback are effective strategies to maintain and enhance print quality.
Market Saturation
In our journey, market saturation has been a persistent challenge. The influx of artists and sellers in the print-on-demand space can make standing out difficult.
We've countered this by focusing on niche markets, offering unique and high-quality designs, and implementing robust marketing strategies to enhance brand visibility and attract a dedicated customer base.
Shipping and Logistics
We've often grappled with shipping and logistics challenges, especially in the international market. Delays, damages, and high shipping costs can deter customers.
Our solution has been to work with efficient logistics partners, offer tracking services, and provide clear communication to customers regarding shipping times and costs to enhance the customer experience.
Conclusion: How to Sell Print-on-Demand Posters
If you're an artist, photographer or writer, then you might want to consider selling print-on-demand posters to help you make more money online. Above are the simple steps that allow you to create a new business.
FAQs
Can customers customize the posters, such as adding text or choosing specific sizes?

Yes, many print-on-demand services offer customization options where customers can add text or select specific sizes for their posters. However, the extent of customization available depends on the specific service provider and their offerings.

How are licensing and copyright issues handled for the artwork used in print-on-demand posters?

Licensing and copyright for artwork in print-on-demand posters are managed by ensuring originality or obtaining proper permissions. Sellers must follow copyright laws to prevent infringement, selling only original or licensed artwork.

What is the return and refund policy for print-on-demand posters?

Return and refund policies for print-on-demand posters vary by company. Typically, customers can request returns and refunds for damaged or incorrect items. Review the company's policy for precise eligibility and procedures.
Avi Klein
Vast experience in the online world. Shopify Expert, SEO expert, Web developer and consultant to several online companies. Read more about
our approach
to reviewing themes and apps.