How to Sell Print on Demand Shoes [Sep, 2023]
Last modified: September 21, 2023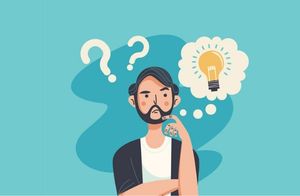 Are you looking for a unique print on demand business or product that is a little more unique? Then you might want to try selling print on demand shoes.
Embarking on a new business venture can be exciting and scary at the same time. These tips can help you get started on the right foot.
Recommended: 14 Best Shopify Print On Demand (POD) Apps – [2023]
#
Name
Image

Get a Free Custom Shopify Store
1

Printful

2

Printify

3

SPOD

4

CustomCat

5

teelaunch

6

JetPrint

7

AOP+ Easy Print on Demand

8

T-Pop

9

Two Fifteen

10

WC Fulfillment

11

Factory4me

12

Pixels

13

Riverr

14

Print Partners

Show More
Why Sell Print on Demand Shoes?
There are many reasons why you might want to sell print on demand shoes. For one, it allows you to have a unique print on demand product. Not many businesses selling this type of product choose shoes or highlight them. Instead, many brands focus on common clothing items like shirts, leggings and hats.
However, print on demand shoes can be really unique and can become a collector's item. Your website could offer a unique design that is only sold for a set period. Then when the season has ended, the design is gone and a new design comes in.
If you build your brand up enough, then customers will come back time and time again to buy the latest design.
Print on demand shoes can also be very cost-effective. You can sell shoes and only pay for the product when an order is made. Companies like Printful and Printify (or others we laid out in our best POD print on demand Shopify apps comparison) are great options for printing and shipping shoes.
And that is another advantage of selling print on demand shoes. The printer can complete the fulfilment of the orders. This allows you to spend more time on your website management and marketing.
How to Sell Print on Demand Shoes
When you want to sell print on demand shoes you first need to choose the design and the printer. There are many different printers available and they all vary in cost, service, turnaround time, and quality. Take your time, do your research and select the best option for your product. You might want to try a few samples before you make a decision.
Then you need to build a website. The best website platform for your print on demand business is Shopify. It is a complete eCommerce business that has all the features you need to make a great website. You can add apps and more to help you market your brand with ease.
For instance, you can include social media, email marketing and push notifications. This can help drive traffic to your website and allow you to grow your sales.
Be prepared to spend a long time marketing. You should grow your email marketing list and have a great Instagram following.
Final Word: How to Sell Print on Demand Shoes
Are you looking to sell print on demand shoes? Then above are a few tips and the reasons why you should do it. Print on demand shoes can be very popular. At the same time, they can be very profitable and with the printers that are available, there is a good chance that you can create a very successful business when using a good eCommerce package like Shopify.
And if you're really into design – have you considered just selling your art using POD? You can have a read about the best POD products as well
Avi Klein
Vast experience in the online world. SEO expert, Web developer and consultant to several online companies.
Read more...
. Read more about
our approach
to reviewing themes and plugins.