How to Sell Second-Hand Books on Shopify
Last modified: May 26, 2023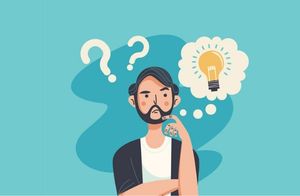 There's lots of money to be made when you sell second-hand goods on Shopify. You can buy in the cheap books, accept donations or collect used books from house clearances. During Covid-19, sell second hand books for cash saw a huge increase in demand. Second-hand books were also popular and you can create an effective business around them.
Here are the steps to sell second-hand books on Shopify and where to sell second hand books online.
Step 1 – Decide on Your Theme
There are several themes that you can do to manage your online second-hand or out of print book store. You can do general, non fiction books, fiction, etc. Decide what area you would like to concentrate on that. You can use sites like Uber Suggest to find what search terms for books are being used the most.
Step 2 – Buy in Stock
Now you need to get stock. You can get loads of free stock by putting out local adverts suggesting that you can take away old books for free. Some people will give you their books to declutter their house. It is a cheap and affordable way to collect stock.
Just be sure that you check the book's quality that you get in. Independent booksellers rely on quality to ensure thier reputation is left untarnished. Book stores with low quality books will often fail
Step 3 – Build your Website
Now you can use Shopify to build your website. There are lots of themes that you can use and apps that can help you improve your website's ranking on Google and other search engines. In addition, you should do this soon so you face less of a new domain penalty.
Be sure that you're also buying a good domain name for your website. A good domain name will help you generate better traffic to your website.
At the same time, you can find out about shipping and fulfilling.
Step 4 – Check Stock
You should also look at the stock you've brought in. Rate all the stock in terms of the quality of the book. Some will be damaged and others will look brand new and unread. You should load each book as an individual product with a single stock item. Then you can reflect on the quality of the book within the product description.
You can also change the price for each book. Ask for a higher price when the book is in better condition.
As you're checking the condition of the book, add it on to your website. Take individual photos of the book to show the book you're promoting.
Step 5 – Market your Brand
Another important issue is to market your brand. This can be done in several ways. The first is through SEO. A good theme to help with SEO is Booster. If you're not using that, you can use SEO Doctor as a great way to build your rank on your website.
Then you need to look at social media. There are plenty of apps that are good for this including those for Twitter, Instagram and Facebook. You can also come and build your website's mailing list. Email marketing is one of the most effective marketing channels with $38-44 for every $1 you spend. There are lots of email marketing apps that can help you.
Step 6 – Run your Business
Now you can start to run your business. Be sure to always look for more stock, fulfil orders promptly and more.
How to Sell Second-Hand Books on Shopify
Costs to set up a book business vary significantly according to your business model. The initial investment needed to open an online book store would require considerable funds and self-publishing and the print-on-demand model would enable you to start an independent book publishing company at an economical cost. When authors are seeking the option of writing a new book or self-published book, the cost of illustrating should also be accounted for. It reflects the experience as the writer and genres are a major factor in deciding the prices. Shorter non-fiction novels can easily cost about $1,000 for artwork or editing; longer fiction novels can require additional editing and the total cost can be thousands.
Marketing Your Self Published Book
For a book seller to sell in-store, it's necessary to be attractive. Make sure you make an attractive cover. A thing to be noticed or reflect content. You need another look on the cover, otherwise everything goes wrong! There are many template options available to get started, check them out in Canva. Alternately you can hire professional design consultants – the best choice for you! A compelling, attractive title must be used in a book. See what successful books you can write within your niche. Is it really funny? You are an unknown writer and you don't trust anyone to call you by the name.
How to sell books online: The Facts
Did you know that a total of 775 billion copies of printed books are sold worldwide? Thats correct. That's incredible. Statistica showed that 71 percent of adults read a book every day. It probably does not seem very important to a lot of people who can read this article, but it contributes to a typical book purchase of 108 per person each year! 98% of consumers are happy when purchasing a book. So if you are planning to start a bookshop online, you need lots of help! But keep your focus on academic markets.
2 book-selling business models explained
While there are many methods for opening a book store or selling books, we will examine two options and specific recommendations for each one of them: selling your own books and selling old and vintage books for free.
About self-publishing and selling your own books online
The creators community in the United States is growing stronger, because there will be new opportunities to reach readers with income. Publishers can bypass traditional distribution networks and publish and distribute books through digital or print on demand. Although taking traditional routes has its advantages such as giving publishing tasks and marketing to experts, many tools have been invented to aid the author through the process. Influencers and other creators whose content has built audiences can monetize these partnerships through self-published and sold through their own channels.
About selling used and vintage books
Thrift business popularity has increased as consumers realize the value of waste. Although audio and ebooks are emerging to solve the consumption problem, a large number of users prefer the feel of paperbooks as the main format for reading the books. Used / vintage book sellers must cope with extremely large numbers of products or SKUs since they have to offer a unique item. This way book retailers can concentrate their resources on a particular niche market or seek out rare or unique items in particular genres. Used and vintage books are easily accessible from many sources
Final Word: How to Sell Second-Hand Books on Shopify
How can you sell second-hand books on Shopify? In this article, we taught you where to sell used books. It is very easy, there is no difference between selling second-hand books than selling any other products. It takes time and it can take up to 14 days to make your first sale with 2nd hand book buyers.
Avi Klein
Vast experience in the online world. SEO expert, Web developer and consultant to several online companies.
Read more...
. Read more about
our approach
to reviewing themes and plugins.