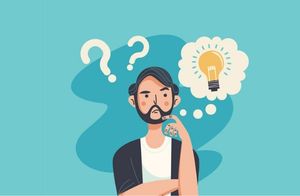 How to Sell Second-Hand Books on Shopify
Last modified: August 14, 2021
There's lots of money to be made when you sell second-hand goods on Shopify. You can buy in the goods cheaply, accept donations or collect them from house clearances. During Covid-19, books saw a huge increase in demand. Second-hand books were also popular and you can create an effective business around them.
Here are the steps to sell second-hand books on Shopify.
Step 1 – Decide on Your Theme
There are several themes that you can do to manage your online second-hand book store. You can do general, non-fiction, fiction, etc. Decide what area you would like to concentrate on that. You can use sites like Uber Suggest to find what search terms for books are being used the most.
Step 2 – Buy in Stock
Now you need to get stock. You can get loads of free stock by putting out local adverts suggesting that you can take away old books for free. Some people will give you their books to declutter their house. It is a cheap and affordable way to collect stock.
Step 3 – Build your Website
Now you can use Shopify to build your website. There are lots of themes that you can use and apps that can help you improve your website's ranking on Google and other search engines. In addition, you should do this soon so you face less of a new domain penalty.
Be sure that you're also buying a good domain name for your website. A good domain name will help you generate better traffic to your website.
At the same time, you can find out about shipping and fulfilling.
Step 4 – Check Stock
You should also look at the stock you've brought in. Rate all the stock in terms of the quality of the book. Some will be damaged and others will look brand new and unread. You should load each book as an individual product with a single stock item. Then you can reflect on the quality of the book within the product description.
You can also change the price for each book. Ask for a higher price when the book is in better condition.
As you're checking the condition of the book, add it on to your website. Take individual photos of the book to show the book you're promoting.
Step 5 – Market your Brand
Another important issue is to market your brand. This can be done in several ways. The first is through SEO. A good theme to help with SEO is Booster. If you're not using that, you can use SEO Doctor as a great way to build your rank on your website.
Then you need to look at social media. There are plenty of apps that are good for this including those for Twitter, Instagram and Facebook. You can also come and build your website's mailing list. Email marketing is one of the most effective marketing channels with $38-44 for every $1 you spend. There are lots of email marketing apps that can help you.
Step 6 – Run your Business
Now you can start to run your business. Be sure to always look for more stock, fulfil orders promptly and more.
Final Word: How to Sell Second-Hand Books on Shopify
How can you sell second-hand books on Shopify? Very easily, there is no difference between selling second-hand books than selling any other products. It takes time and it can take up to 14 days to make your first sale.
Offers & Promos