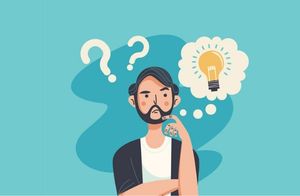 How to Set Up a Dropshipping Website
Last modified: December 21, 2021
Do you want to know how to set up a dropshipping website? Here is a quick guide for you to get started. It is a simple process that takes just a few hours. When completed you can start selling on your website and the first orders can sometimes take just 14 days to come through.
So here is a set-up guide for dropshipping that you can use.
Step 1 – Choose a Niche
The first thing that you should do is to choose the niche that you would like to operate in. There are many different types of niches that you can use on your website. For instance, you can base your business on a product or you can base the niche on something like the price that you offer for customers.
There are numerous niches that you can use and you can think carefully. You want to make sure that you have a niche that differentiates you from other dropshippers. Remember that there are probably going to be others selling the same products, so you need to build a brand identity that is memorable and different.
Step 2 – Build a Brand
Next, you need to build a brand. This should include the domain name and other elements that can help you distinguish yourself from other brands. Be sure that your domain name is unique as well as other branding elements. There are plenty of logo designers that can help you if you need help.
Step 3 – Build your Website
Now you can build your website. This should include adding a hosting option. Hosting can be done on Shopify, this is a great platform that has the themes and apps that you can use to help you build your website. Ensure that you customize your website with new text, images and videos.
It can take just a few hours to build a dropshipping website.
Step 4 – Add Products
Now you can add products to your website. This is fairly simple for many who use apps on Shopify. All you need to do is to find the products on the merchant platform and then bulk import them into your website.
Remember to customize the products. You should change the title, description and price. Try to aim for a price that has a 40-70% profit margin. This allows you to earn lots of profit from what you can sell and offer you the chance to offer discounts to customers to attract them.
Step 5 – Marketing
Now you can choose the marketing for your website. You can add urgency apps like countdown timers to help you make more sales. There are also exit popups that allow you to collect email addresses that can help you with email marketing.
Final Word: How to Set Up a Dropshipping Website
Above are the instructions on how to set up a dropshipping website. This can take just a few hours of your time and you can be selling your products in less than 14 days.
Offers & Promos