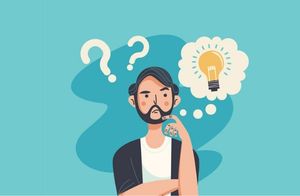 How to Set Up Dropshipping on Shopify
Last modified: March 19, 2023
Dropshipping on Shopify is relatively straightforward. There isn't much that you need to do apart from clicking a few buttons. So if you're wondering how to set up dropshipping on Shopify, then here are some guidelines and tips to help you get started.
Tip 1: Use an App
The first thing you should do is to use an app on your Shopify website. There are numerous dropshipping apps that are available for you to set up your dropshipping store on Shopify. There are some free and others where you have to pay.
It's important that you use an app that offers you as many features as possible. For instance, if you use an app that allows you (semi-)automated fulfillment, then you can save yourself time. You might also want to use an app that offers you more than one source for dropshipping products.
Numerous apps can help you manage your brand's dropshipping projects with ease. The more automation and larger range of products that you can use on your website, the better that you can be.
Tip 2: Pick the Best Products
The next thing that you need to do is to pick the best products. There are several ways that you can do this. For one, you should choose products that have large amounts of sales. But they should also have good profit margins for your business.
Products that you choose should also have good ratings. If products don't have the right ratings it can seriously impact your business' conversion rate. You really want to have products that have 4-5 stars. You don't need products that have a clear 5-star rating as this can seem to be too perfect for customers can also decrease conversions. An average rating of between 4.2 and 4.5 seems to be the best option.
Tip 3: Change Default Text
Once you've imported the right information into your Shopify store, you can then change the default options. There are numerous things that you should change with the products. For one you should make sure that the name is better suited for a shop, some dropshipping sites have really long names that can be confusing for audiences.
The text description should also be changed. Sometimes the people who are writing the descriptions are fantastic at describing their products, but they don't have the best English, nor are they great at building good, convincing product descriptions for your audience.
Be sure to use good SEO within your content. This can help you bring in more traffic.
Tip 4: Charge a Good Price
Now you need to charge a good price for your products. This should be something that allows you to have a profit margin of about 40-70%. This allows you to maintain a good revenue stream, earn profit and offer good discounts to encourage new customers to your website.
Final Word: How to Set Up Dropshipping on Shopify
Above are four tips on how to set up dropshipping on Shopify. These are simple tips that can make all the difference on your website and help you earn more money. Do you have any other tips for earning big on Shopify dropshipping? Let us know in the comments below.
Offers & Promos