How to Set Up Tipping Options on Shopify
Last modified: April 21, 2023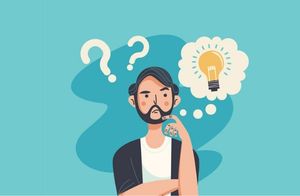 There are many niches where tips aren't just welcome, but they form an essential part of the income for the business. For instance, those in hospitality are often reliant on tips to make up the income from lower levels.
Most website owners don't realize that they can add tipping features to their Shopify website. This can be done for your Shopify website and Shopify POS.
Recommended: 10 Best Shopify Boost Sales Apps – [2023]
#
Name
Image

Get a Free Custom Shopify Store
1

Unlimited Smart UpSell Offers

2

Sales Pop ‑ Boost Sales

3

SALES ROCKET ‑ 40+ APPS in One

4

Sales Notification | Sales Pop

5

Vitals: 40+ Marketing Apps

6

Stream Pop Up & Boost Sales

7

Sales Pop Master ‑ Countdown

8

Ultimate Sales Boost

9

Sumo: Boost Conversion & Sales

10

SMS & Web Push ‑ Pushnami

Show More
Why Set Up Tipping on Shopify
There are many reasons why you might want to start adding tipping options for your Shopify website and POS. For instance, if you run a restaurant or another catering/hospitality business then you might want to have a tip section so employees can collect a tip.
This can give employees a reason why they should work for you and can help improve morale in your business. Rewarding employees can help you build a better team and can help you keep core staff members who are difficult to replace. Hiring staff members can be very challenging and is often very expensive. Tipping can be useful in keeping staff without adding more costs to your business.
Using Online Tipping with Offsite Payment Gateways
If you want to use an offsite payment gateway, then you should have tested the online tipping experience first. This is because the offsite payment gateway might not recognize the tipping item and therefore reject it. There are ways that you can do this, for instance, you can do test orders or something else.
If you're having trouble getting the offsite payment to work as expected, then you should contact support for the particular gateway. This could be PayPal, Stripe or Shopify. You might try to change the gateway you use if you're getting too many errors.
How to Set Up Tipping Options from your Shopify Admin
You're able to create up to three different tipping options. These are a percentage of the order's subtotal. Or you can offer the customer to tip you a custom amount. The field for the custom amount is automatically created, so you don't need to worry about this when you create a tipping option on your website.
To set up a tipping option, use these options:
Step 1 – Log in
Log into your account using your credentials.
Step 2 – Settings
Now you need to go to the 'Settings' option in the dashboard and then select the 'Checkout' option.
Step 3 – Tipping
There is a tipping option that is available within this screen and you need to tick the 'Show' option. Then under 'Tip Options' you can enter a percentage in the 'Option' field. You're able to have three different values.
Step 4 – Save
When you've added your values you can click on the 'Save' option.
Final Word: How to Set Up Tipping Options on Shopify
Above are the steps that you can use to create a tip option for your Shopify website and for your business Shopify POS system.
Tip: read about the best Shopify POS apps
Avi Klein
Vast experience in the online world. Shopify Expert, SEO expert, Web developer and consultant to several online companies. Read more about
our approach
to reviewing themes and apps.