How to Start a 'Done for You' Shopify Store
Last modified: June 4, 2022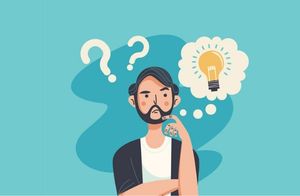 Are you looking for a new Shopify website? Then you might want to get a 'done for you' Shopify store. In this article, we look at how you can get access to one of these and how you can turn this into a profitable new venture for you and your team.
What is a Done for You Shopify Store?
A done for you Shopify store is exactly what it sounds like, it is a ready-made Shopify store that you can take over and market. You get to keep all the profits from the store as the store is just built for you or you have taken it over. There is no commission from the people who have got you there, although there will be some purchasing fees when you take it over.
What are the Advantages of a Done for You Shopify Store?
There are numerous advantages of the done for you Shopify store. The first is that if you have no experience in building a website, this is a great way to get a website that will look good and function well without wasting your time experimenting with the design.
Another feature is that many of the services that are done for you Shopify stores include a team that will research the best dropshipping products for you to sell on your store. This can include those products that can offer a large profit margin and also show improved sales.
You might also get the best apps installed and set up for you on your website. These apps will be carefully researched and will help you to improve your website's revenues.
Another advantage might be that the service provider can help you with your brand's social media or email marketing. Getting help with this can help you start marketing quickly and improve your sales.
What are the Options for Done for You Shopify Stores?
There are two main options when it comes to getting one of the done for you Shopify stores. The first is to buy an existing Shopify business and take it over. This can be an effective option. You have an established brand, establish email marketing list and also established social media presence.
But if these aren't up to scratch or the brand has negative reviews, then you can end up fighting a lost cause.
Prices for an established Shopify store can vary wildly and will depend on the seller, the performance of the store and other elements.
Another option is to use a done for you Shopify stores service. Several developers will create the entire store for you, research the best products to sell within a niche and upload these to your website.
Prices for this can vary, but not as much. Generally speaking, you're looking at spending between $300 and $1000. Turnaround times are often within 7-14 days as well.
Final Word: How to Start a Done for You Shopify Store
Above is an explanation of what is a done for you Shopify store, why it is good and how you can buy one. Using one of these is really good.
Avi Klein
Vast experience in the online world. SEO expert, Web developer and consultant to several online companies.
Read more...
. Read more about
our approach
to reviewing themes and plugins.