How to Start a Dropshipping Boutique in [2023]
Last modified: March 19, 2023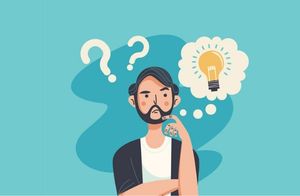 Are you looking to learn how to start a dropshipping boutique? Then you can learn how to do this with ease using this guide. This is very simple to do and you can earn a lot of money from your business. So here are some tips.
1. Choose a Niche
You might believe that a boutique business is a niche, but this is a wide area and there are lots of different niches from inside the industry that you can choose from. Choosing a specific niche can have several benefits for you. To start with it can help you market your brand more precisely.
Another factor is that it can help you with your website management. Choosing products can be very time-consuming. But reducing your choice by having a specific niche that you focus on can be a good option.
Finally, a niche can help you decide on your website's dropshipping partner. Some niches can only be found with US dropshippers, while others require you to use AliExpress.
2. Choose a Platform
Now you need to choose a platform for your website. This is very important because the right platform can help you become a success. One of the best options is Shopify. Shopify is tailored made for eCommerce and dropshipping. It uses super reliant servers that will keep your website online throughout the year.
Shopify also comes with a 14-day free trial that can really be good for your business as it can take a few days for you to get your first sale. Most Shopify businesses can take 14 days to get their first sale.
Shopify also comes with plenty of themes to help you customize your design with ease. You can change colors, text, images and more on your theme. There are also apps that can help you manage your dropshipping business with ease. For instance, many have auto-fulfillment features.
Once you've chosen your platform, you can build your website.
3. Populate your Store with Products
Now you need to use the app that you've installed on your Shopify website to build a strong product listing on your website. When you're looking for products you want to find some that have good reviews, strong sales history and the potential for profit. Ideally, you want to find products that can have profit margins of between 40-70%.
With many of the apps that are available on Shopify, you can bulk import these products. After doing so, ensure that you customize the product titles and descriptions so that they are unique to your website. This can also help you to build your website's search profile.
Final Word: How to Start a Dropshipping Boutique
If you're looking to learn how to start a dropshipping boutique, then the above three steps are easy to follow and can help you build that website within a few hours. Learning to dropship is really simple and once you've built the website, you can start marketing your site.
Avi Klein
Vast experience in the online world. SEO expert, Web developer and consultant to several online companies.
Read more...
. Read more about
our approach
to reviewing themes and plugins.