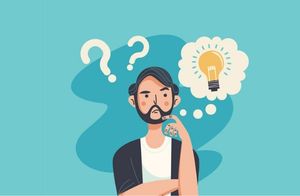 How to Start a Dropshipping Business in Nigeria in 2023
Last modified: July 4, 2022
Are you looking to find out how to start a dropshipping business in Nigeria? Below is a quick three-step process that allows you to turn your business idea into a reality.
Recommended: 20 Best Shopify Dropshipping Apps – 2023
| # | Name | Image | |
| --- | --- | --- | --- |
| | Shopify | | More Info |
| 1 | Spocket-World Wide Suppliers | | More Info |
| 2 | Syncee - Global Dropshipping | | More Info |
| 3 | Printful-Sell Printed and Embroidered Items | | More Info |
| 4 | Sup Dropshipping | | More Info |
| 5 | DropCommerce | | More Info |
| 6 | Modalyst-Sell Brand Name Products | | More Info |
| 7 | Ali Orders-Fulfill Orders Easily | | More Info |
| 8 | Blanka - Private Label Beauty | | More Info |
| 9 | Dropified-Automate Your Dropshipping Business | | More Info |
| 10 | ProductPro-Improve Your Dropshipping | | More Info |
| 11 | Spreadr App-Dropship Amazon Products | | More Info |
| 12 | Importify-Get Products from Tons of Suppliers | | More Info |
| 13 | Inventory Source-Sync Thousands of Dropship Products | | More Info |
| 14 | BigBuy EU Dropshipping-Dropship High End Brands - Inactive | | More Info |
| 15 | MXED-Pop Culture Goods - Inactive | | More Info |
| 16 | Fulfillbot: Dropshipping Agent | | More Info |
| 17 | KakaClo | | More Info |
| 18 | Roxie | | More Info |
| 19 | Shopoo | | Inactive |
| 20 | Oberlo-Get the Best Produtcts for Your Site | | Inactive |
Step 1: Choose your Niche
The first thing that you should do is to choose your niche. This will give you some advantages over other dropshippers who just choose to follow the profits and find whatever products they think that they can sell. You should choose a niche that you've got some knowledge of. For instance, if you're a sports fan, then you can choose a sports niche.
Choosing a niche also allows you to know when a product is really good and when it isn't. This can be very important to the success of your business.
Another benefit is that when you've got a passion for a product, it can also show through your marketing. And a passion can be a really good way to attract audiences to your sales.
Step 2: Choose a Platform
Next, you need to choose a platform on which you want to operate your website on. Shopify is one of the best options for your website. It has reliable servers, ease of use, and lots of technology that is perfect for eCommerce and dropshipping.
For instance, there are lots of themes that you can use. Themes on Shopify can be customised by anyone. There is a simple What You See Is What You Get designer. Just click on an area
and change the images/text/videos/etc. This can be done within just a few seconds.
Another benefit is the number of apps that can be used to help you. There are lots of dropshipping apps that you can add to your website. For instance, you can use Oberlo or an app that can help you connect to Amazon, Alibaba, Walmart and more.
There are also apps that can help you improve conversions, build mailing lists and more.
Step 3: Find Suppliers
Now you need to find the suppliers for your website. There are lots of suppliers out there, some of them will offer several the same products. Choose suppliers who have lots of good reviews about them. You might also want to talk to the supplier, though some of them only speak Mandarin, so there can be some language barriers.
You might also want to check shipping. Some suppliers might not ship to your locations. However, one of the best things about dropshipping is that you can ship across the world without having to leave Nigeria.
If you have any doubts about suppliers, you can contact them and ask for their telephone number, address or something else. You can then verify that they've sent you the correct information. When you ask for an address, Google Earth can help you verify the location.
Final Word: How to Start a Dropshipping Business in Nigeria
If you're looking into how to start a dropshipping business in Nigeria, above is a three-step option for you to get going. Just remember to always have your finances. Bad finances can ruin your business in the long term. Luckily, with dropshipping, you don't need much financial backing for your website.
Offers & Promos