How to Start a Dropshipping Business in NZ
Last modified: January 15, 2022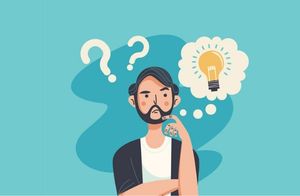 Are you looking into how to start a dropshipping business in NZ? Then you need to follow this simple guide that can be used for your business and you could be up and running within just a few hours.
Why Start a Dropshipping Business
There are many reasons why you might want to start a dropshipping business. The first is that it is a low-cost entry point. You only need to pay your suppliers when products are ordered. Apart from that, the only costs that you need to pay upfront for are those connected to your website.
With the Shopify theme store and app store, you can get a lot of functionality and design for free. There is also a free 14-day trial on Shopify, which allows you to get going quickly. The average time to get a first sale can be as little as 14 days with some good marketing for your brand.
What Platform to Use for Dropshipping
There are lots of platforms that you can use for dropshipping. However, one of the best is Shopify. It is a platform that has been designed for eCommerce with lots of free and paid themes that you can customize. All the themes are mobile friendly and can rank high on Google. This is important because about 70% of your traffic should come through search engines.
In addition, some apps can help make the management of your dropshipping business easy. You can connect the app to your dropshipping account, import products and even fulfill orders with just a few clicks of a button. It is really that simple.
In addition, Shopify is very reliable. There will be very little if any downtime and this can be a real advantage when you want to have a good reputation online.
How to Start a Dropshipping Business in NZ
So if you're looking to get started in dropshipping then you just need to take a few steps. The first is to find the niche that you're interested in. Ideally, this should be something that you're passionate about or something that you can sell well. You should know the subject well.
After this, you can buy your domain, start your free trial on Shopify and then complete the website build. It can take just a day to get going and that includes importing products from your dropshipping partner.
When finished you can start to publish your website and market. It can take about 14 days for that first sale but don't be disheartened when it comes over that time, sometimes it can be harder in a crowded marketplace.
Final Word: How to Start a Dropshipping Business in NZ
Are you looking to learn how to start a dropshipping business in NZ? Then follow the advice above and then you can be ready to go within just a few hours and start selling.
Avi Klein
Vast experience in the online world. SEO expert, Web developer and consultant to several online companies.
Read more...
. Read more about
our approach
to reviewing themes and plugins.