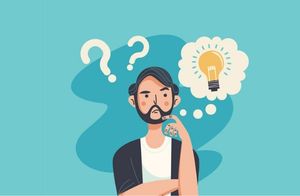 How to Start a Dropshipping Business
Last modified: March 19, 2023
Are you wondering how to start a dropshipping business? Have you thought that this might be your next venture but don't know how to get going? In this article we provide you with a step-by-step guide on you can start a dropshipping business that can help you earn a good living. Here are those steps.
Step 1: Choose a Niche
The first thing that you need to do is to choose a niche that you would like to work within. The niche can be very specific, like clothes for under-fives or toys for cats. Or you can be more generic like clothes and pets.
Step 2: Create a Brand
Now you need to create a brand for your new eCommerce store. The brand should be something that can be associated with your niche and memorable. You also want to make sure that you don't have a brand that is too similar to other brands that are out there.
The branding should also include what colors that you want to use on the website and more.
In addition, you need to make sure that you can get a domain name that can be connected to your brand identity.
Step 3: Hosting
Now you need to buy your domain and get hosting. Shopify is one of the most effective platforms for dropshipping because there are lots of apps and support for it. Hosting can also be cost-effective and it doesn't take a technical genius to make work.
Step 4: Build Website
Now you can choose a theme and start building your website. Ensure that you have all the pages that are necessary for your website. This should include an about us page, terms and conditions, privacy policy, contact and shop pages.
A good theme will allow you to make adjustments to your website like images, videos, text and more. These, in turn, can help you to distinguish your brand from competitors.
Step 5: Import Products
Now you can create products on your website. The best option is to use a dropshipping app that allows you to import products from the merchants' website. This speeds up the process and you can then set up the unique titles, descriptions and more on your website. You will also be able to set your pricing, though most apps allow you to set a basic pricing structure like 10% above cost or +$5 of cost.
Step 6: Publish your Website
As soon as this is all done, your dropshipping business is ready to go live. You can quickly publish it and then start marketing your business. The average Shopify business takes about 14 days for it to make the first sale, so don't worry if it takes a while.
However, don't wait for the orders to come in either. You should start to market your website with blogs, social media, email marketing and SEO as soon as possible. The more you market, the more traffic you will get.
Final Word: How to Start a Dropshipping Business
When it comes to learning how to start a dropshipping business there isn't too much to learn. It is a simple process that allows you to start your new business with ease.
Offers & Promos