How to Start a Dropshipping Clothing Business [2023]
Last modified: March 19, 2023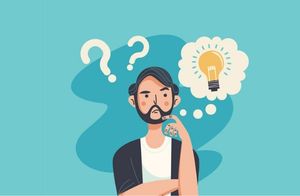 Clothing is one of the best ways that you can start in dropshipping. There are numerous options for you to consider from dropshipping pre-fabricated clothing that is made in China, Europe or the US to having your own clothing line and dropshipping using a Print-on-Demand system that can offer your customers unique experiences. You can learn in this article how to start a dropshipping clothing business.
Why Start a Dropshipping Clothing Business?
There are many reasons why you might want to start a dropshipping business within the clothing niche. The first is that clothing is always something that is going to be in demand. While tastes change, with dropshipping it is easier to match the current fashion trends that are coming out without having to worry about getting rid of old stock.
Another factor is that clothing can be easily promoted across the internet. You can arrange for samples to be sent out to influencers or to promote your brand using Instagram and other social media channels.
In addition, clothing can be niched to be very specific. You can concentrate on baby clothes, women's clothes and more. So you can add to the tastes that you would like, not more general than you sometimes have to do with other categories.
In addition, there are different models within this. You can use AliExpress or Tendsi to help you source clothing that is already designed. Or you can use apps like Printful that allows you to create your own clothing lines that can be printed on demand.
How to Start a Dropshipping Clothing Business
It is not that challenging to create your own Dropshipping clothing business. All you need to do is to create your niche, by choosing what option you would like to start with and then buying a domain with a good brand identity.
Connect your brand's domain to your Shopify account and then you can start to build your website. Remember to add your chosen app to help you dropship when you're designing and creating your website.
When this is all done, you have successfully created a dropshipping business for fashion. All you need to do then is to market your business. There are several options for this. Start with social media and blogging. These help to get the word out about your brand and build your search ranking.
Then you want to move into better website SEO and email marketing. Using an exit-intent popup, you can collect email addresses from those who are visiting your website. In addition, you can also use apps that add gamification that can help you improve the odds of collecting email.
Email is much more successful at long term sales, so this is really important for the success of your brand.
Final Word: How to Start a Dropshipping Clothing Business
If you want to know how to start a dropshipping clothing business, you can do so with ease thanks to Shopify. Clothing is a great business option with lots of potential for earning money. All you need to do is to spend time marketing your business.
Avi Klein
Vast experience in the online world. SEO expert, Web developer and consultant to several online companies.
Read more...
. Read more about
our approach
to reviewing themes and plugins.