How to Start a Print on Demand Business
Last modified: September 21, 2023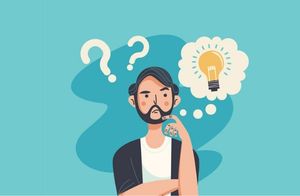 Are you looking for a new business venture? Then you might want to consider print on demand. It allows you to create products that can be printed and bought as you sell the products, which lowers your financial commitment. At the same time, you don't need to fulfill your orders, which gives you more time for you to market your products. So in this article, we guide you on how to start a print on demand business.
Recommended: 14 Best Shopify Print On Demand (POD) Apps – [2023]
#
Name
Image

Get a Free Custom Shopify Store
1

Printful

2

Printify

3

SPOD

4

CustomCat

5

teelaunch

6

JetPrint

7

AOP+ Easy Print on Demand

8

T-Pop

9

Two Fifteen

10

WC Fulfillment

11

Factory4me

12

Pixels

13

Riverr

14

Print Partners

Show More
Step 1 – Choose a Printer(s)
The first thing that you need to do is to choose the printer or printers that you're going to work with. There are lots of options available to you. Not all printers are the same. Some of them offer a wider range of products but offer slower processing times. Others offer a smaller range of products but have higher costs.
Three of the best printers are Printful, Printify and SPOD. These are great options because they can also be used on the Shopify platform that allows for easier management of your orders.
Step 2 – Choose Products
You should choose the products that you need for your website. You can go along a specific niche like dresses, puzzles or notebooks or you can choose something more generic like fashion.
You should also choose a specific style. You will need to find a specific style that will help you get more brand recognition.
Check out our list of Shopify print on demand apps for some ideas.
Step 3 – Choose a Platform
Now you need to choose the platform that you want to sell on. One of the best platforms for you to use would be Shopify. This is because it is a simple platform to get used to. There are also lots of themes and apps that can help you improve the appearance and functionality of your website.
For instance, you can add aspects that can help you improve productivity on your website. This can include auto-posting for your social media and email marketing automation.
Shopify websites can be built within a day. And the average Shopify website can make a sale within 14 days.
Step 4 – Marketing
Now you need to start marketing for your website. There are important steps with your marketing that you should try to do regularly. For instance, you should look at SEO on your website. About 70% of your website's traffic should come from Google and other search engines.
Then you need to look at social media. Instagram, Facebook and other social media channels can be an important part of your marketing campaign. Only about 1-2% of your sales will be made directly through social media, but they can be the first step in a purchasing path.
Finally, you should look at email marketing. For every dollar that you invest in your email marketing, you can make between $38 and $44 in return.
Final Word: How to Start a Print on Demand Business
Are you looking into how to start a print on demand business? Then above are the four steps that are needed to create your print on demand business. Remember to follow any tax laws that are required for your area. And good luck.
Before you go – have you even considered going into the print on demand socks niche or even the POD puzzles niche?
Socks are extremely popular and puzzles can be a really fun venture.
Avi Klein
Vast experience in the online world. SEO expert, Web developer and consultant to several online companies.
Read more...
. Read more about
our approach
to reviewing themes and plugins.