How to Start a T-Shirt Business on Shopify
Last modified: December 3, 2021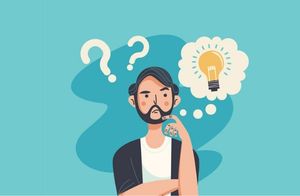 Clothes are a very popular option when it comes to online stores. After all, everyone wears clothes and there are lots of different styles and niches that there is enough custom for most people to make a modest income on the niche.
However, wondering how to start a t-shirt business on Shopify can be the biggest problem that people face. You might know about clothes, you might have the connections, you might have the desire, but do you have the knowledge to start one?
Here is a quick run off of what you need to start a t-shirt business on Shopify.
1. Choose your Business Model
One of the great things about starting a t-shirt business is that there are lots of different business models for you. You can create your own clothing lines on Shopify by using print on demand services like those run by Printify.
Or you could use apps like Oberlo to get your website into the dropshipping model. You can read more about dropshipping here.
Alternatively, you can go more traditional and sell products you hold. This could be clothes that you buy from suppliers or clothes that you manufacture yourself. There are lots of different options. In addition, you can decide whether you want to sell direct to customers or be a supplier to other retailers. If you manufacture your own clothes, this can be a harder question, but if you're buying in, then you might want to consider overheads and that selling direct to customers would be more profitable.
2. Choose Delivery Options
Next, you need to choose how orders are going to get delivered. If you're using a print-on-demand or dropshipping service then this is often taken care of for you. Otherwise, you might want to do some test runs to see the costs of shipping and the condition of the goods as they return. Be sure you're using the right courier for your service.
3. Build your Website
Next, you need to build your website on Shopify. There are lots of different articles that are available for you to learn how to build a website. There is also this article about the best themes for t-shirt brands on Shopify.
Building a website on Shopify isn't challenging. But it can take time. Remember to spend lots of time on it to get it right and start testing your payment processes to ensure that you can take payments properly.
4. Build a Following
Now you can start to build a following on Shopify. Instagram is a great option for building a following online for fashion brands. Many Instagram followers like images taken of clothes and can shop directly from Instagram. You can also use Facebook and Twitter, but the latter of these might take longer to get results from.
5. Build your SEO
Now you need to get traffic to your site. The best option is SEO. You should use at least one SEO app like SEO Doctor to help you get better results on your website. In addition, you can build your blog content. Those that publish more than 15 blog posts per month, which have more than 1,000 words each can expect to have higher levels of traffic.
Final Word: How to Start a T-Shirt Business on Shopify
When it comes to starting a t-shirt business on Shopify, you need to follow a set process. The above article helps you with the steps to starting a t-shirt business. However, it will take time and effort to make it successful. Hard work and continuous effort will build a good business model.
Avi Klein
Vast experience in the online world. SEO expert, Web developer and consultant to several online companies.
Read more...
. Read more about
our approach
to reviewing themes and plugins.