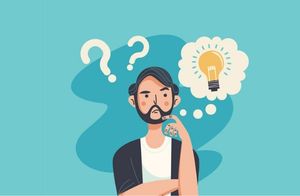 How to Start Amazon Dropshipping
Last modified: March 19, 2023
Amazon has one of the biggest potential markets for dropshipping. There are lots of products and Amazon has one of the biggest distribution networks that allow for good fulfillment of orders. So if you want to leave how to start Amazon dropshipping, read on below.
1. Get a Platform
The first thing that you need to do is to get a platform that is right for you to create a dropshipping website. One of the best options is Shopify. It has a user-friendly dashboard, templates that are designed for dropshipping and there are great apps that make creating the website really easy.
For instance, some apps can help you connect your website to your Amazon account. There are a few that allow you to do this, and this can also help you with fulfillment. Other apps can help you create urgency to help you improve your website's conversion rate and the number of people who make purchases on it.
2. Connect to Amazon
This should be rather simple when it comes to connecting your Shopify website to your Amazon account. You should be able to create an account with Amazon with ease, but ensure that you meet all their criteria. Often this is not a problem.
3. Build your Website
Now you need to create your website. Every theme that is created on Shopify is easy to customize and has several features that you should be able to use for creating the website within minutes. Add your own unique colors, text, images and videos.
Once this is done, you can start to import your products into your Shopify store. This can take just a few clicks and the bulk import can then be manipulated. To prevent you from being penalized by Google for duplicate content, you should look at the content and edit it to make descriptions, titles and more unique.
After this, you should look at pricing. You want to be sure that you are charging a good price for your website's products.
4. Marketing
Now you need to start marketing your Amazon dropshipping products. This is fairly easy to do with social media, email marketing and Google Ads. However, if you want to maximum profits, it is best to stay around from Google Ads that can be really expensive with some brands with costs of about $40 per purchase. You probably don't have the funds for that.
Marketing on social media and SEO should be the top priorities. Then you can build a mailing list that can help you retain customers and build higher average customer values.
Final Word: How to Start Amazon Dropshipping
If you want to know how to start Amazon dropshipping, the above should help you. Within a few hours, you should have a good website platform that can help you grow a business with the help of Amazon.
Offers & Promos