How to Start Amazon Dropshipping
Last modified: September 21, 2023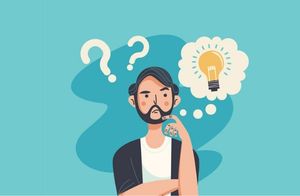 Amazon has one of the biggest potential markets for dropshipping. There are lots of products and Amazon has one of the biggest distribution networks that allow for good fulfillment of orders. So if you want to know how to start Amazon dropshipping, read on below.
Key Takeaways
1
Amazon offers a vast market potential for dropshipping with a massive distribution network.
2
Choosing the right platform, like Shopify, is crucial for creating a dropshipping website.
3
Apps can connect your website to your Amazon account, aiding in fulfillment.
Recommended: The 10 Best Shopify Import Amazon Products Apps – [2023]
#
Name
Image

Get a Free Custom Shopify Store
1

Affiliate Money Maker

2

DropShip Importer

3

AmaZone DropShipper + Walmart

4

Linksis - Amazon Importer

5

Multichannel Importer

6

Amazon Associate Connector

7

Zonify ‑ Amazon Dropshipping

8

Linkify ‑ Amazon Importer

9

Spreadr App ‑ Amazon Importer

10

Multichannel Importer

Show More
1. Get a Platform
The first thing that you need to do is to get a platform that is right for you to create a dropshipping website. One of the best options is Shopify. It has a user-friendly dashboard, templates that are designed for dropshipping and there are great apps that make creating the website really easy.
For instance, some apps can help you connect your website to your Amazon account. There are a few that allow you to do this, and this can also help you with fulfillment. Other apps can help you create urgency to help you improve your website's conversion rate and the number of people who make purchases on it.
2. Connect to Amazon
This should be rather simple when it comes to connecting your Shopify website to your Amazon account. You should be able to create an account with Amazon with ease, but ensure that you meet all their criteria. Often this is not a problem.
3. Build your Website
Now you need to create your website. Every theme that is created on Shopify is easy to customize and has several features that you should be able to use for creating the website within minutes. Add your own unique colors, text, images and videos.
Once this is done, you can start to import your products into your Shopify store. This can take just a few clicks and the bulk import can then be manipulated. To prevent you from being penalized by Google for duplicate content, you should look at the content and edit it to make descriptions, titles and more unique.
After this, you should look at pricing. You want to be sure that you are charging a good price for your website's products.
4. Marketing
Now you need to start marketing your Amazon dropshipping products. This is fairly easy to do with social media, email marketing and Google Ads. However, if you want to maximum profits, it is best to stay around from Google Ads that can be really expensive with some brands with costs of about $40 per purchase. You probably don't have the funds for that.
Marketing on social media and SEO should be the top priorities. Then you can build a mailing list that can help you retain customers and build higher average customer values.
Advantages and Disadvantages of Amazon Dropshipping
Pros of Amazon Dropshipping
Low Start-Up Costs: Unlike other e-commerce methods, dropshipping doesn't require owning inventory. Once a sale is made, a portion of the proceeds is used to purchase the product from the supplier, who then ships it to the buyer.
No Storage Fees: With the supplier handling order shipments, there's no need to pay storage fees to Amazon FBA or third-party fulfillment centers.
Quick Setup: Without the need for inventory, setting up a dropshipping business on Amazon is fast. The products are ready to be listed and sold.
Automation: Various online tools and plugins allow for almost complete automation of the dropshipping process on Amazon.
Amazon's Approval: As per Amazon's dropshipping policy, the model is generally acceptable, provided specific guidelines are followed.
Easy Product Research: Tools like Jungle Scout can help determine how well other sellers of a particular product are performing on Amazon.
Cons of Amazon Dropshipping
High Competition: The low barriers to entry mean that many sellers might be offering the same products, leading to intense price competition.
Slow Delivery Times: Products dropshipped from overseas suppliers can take weeks to reach the customer. It's advisable to look for local suppliers to reduce shipping times.
Quality Control Issues: Direct shipping from manufacturers can sometimes result in quality inconsistencies or damages during transit.
Tips for Success in Amazon Dropshipping
Promote Your Listing: Use Amazon's internal PPC and external methods like social media and email marketing to drive traffic to your listing.
Customer-Centric Approach: Invest time in ensuring customer satisfaction, which can lead to positive product reviews.
Brand Focus: Differentiate your product by building a strong brand image.
Sample Products: Before listing, order a sample to inspect its quality and delivery process.
Diversify Product Listings: List multiple products to identify which ones perform best. Double down on successful products and discontinue the rest.
Conclusion: How to Start Amazon Dropshipping
If you want to know how to start Amazon dropshipping, the above should help you. Within a few hours, you should have a good website platform that can help you grow a business with the help of Amazon.
FAQs
Is dropshipping on Amazon legal?

Yes, as long as sellers adhere to Amazon's guidelines, including ensuring that they are identified as the seller on all packaging and documentation and that no third-party drop shipper information is included.

How does dropshipping on Amazon differ from other selling methods?

Dropshipping doesn't require upfront inventory costs, making it different from methods like wholesaling or private labeling. The seller lists the product, and upon sale, orders it from a supplier who ships directly to the customer.

Are there any upfront costs associated with Amazon dropshipping?

The primary upfront cost is the monthly subscription fee for an Amazon Seller Account ($39.99/month). Once a product is sold, Amazon charges a referral fee, typically around 15%.
Avi Klein
Vast experience in the online world. SEO expert, Web developer and consultant to several online companies.
Read more...
. Read more about
our approach
to reviewing themes and plugins.