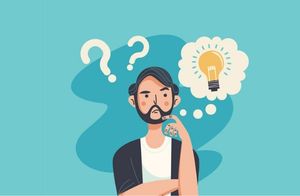 How to Start Dropshipping for Free
Last modified: December 29, 2021
Do you want to know how to dropship with no money at all? Then you might be a little disappointed. There is no true guide on how to start dropshipping for free because with Shopify and other platforms, there are always going to be costs with hosting and domain names. However, there are ways that you can reduce the costs of your dropshipping business.
So here is a guide on how to start dropshipping for free-ish.
Recommended: 14 Shopify Dropshipping Apps
#
Name
Image
Shopify

More Info

1

Spocket-World Wide Suppliers

More Info

2

Syncee - Global Dropshipping

More Info

3

Printful-Sell Printed and Embroidered Items

More Info

4

Oberlo-Get the Best Produtcts for Your Site

More Info

5

Modalyst-Sell Brand Name Products

More Info

6

Ali Orders-Fulfill Orders Easily

More Info

7

Dropified-Automate Your Dropshipping Business

More Info

8

Shopoo

More Info

9

ProductPro-Improve Your Dropshipping

More Info

10

Spreadr App-Dropship Amazon Products

More Info

11

Importify-Get Products from Tons of Suppliers

More Info

12

Inventory Source-Sync Thousands of Dropship Products

More Info

13

BigBuy EU Dropshipping-Dropship High End Brands

More Info

14

MXED-Pop Culture Goods

More Info

Show More
Filter between free and paid
Tip 1: Stock
The good news is that with dropshipping you don't need any stock. All you need is a website and products that are populating that website. You only pay for products when you need them to be shipped for customers. This makes dropshipping a great option for those people who want to start their business on a limited budget.
Step 2: Shopify
Now you need to use Shopify if you want to have a dropshipping business at a relatively low price. Shopify has lots of features that allow you to reduce costs for your business. At the same time, it has a platform that can help you sell more across your website with ease.
Step 3: Themes
One of the best aspects of using Shopify is that you can use free themes for your website design. These don't always have the best features for your website, but they can be a great starting point and you can always change the theme at a later date when you have the funds and willingness to add more premium features to your website.
Step 4: Apps
You can add more functions to your website by using free apps. These can include apps that can help you convert more of the traffic to your website. Or it can be apps that can help you manage your website with more automation and better connections to your website.
Step 5: Oberlo
Be sure to use Oberlo to connect to AliExpress to start your dropshipping business. Oberlo is free for Shopify customers and allows you to bulk download products into your website's store. You can also use Oberlo to make changes to your products with ease.
Step 6: Marketing
Rely on free marketing efforts to get customers to your website. There are numerous free options to help you sell online. For instance, there is social media and blogging. SEO is also free, but you might need to learn the best techniques to help you.
Free marketing often takes up more time, but it can be a good way to cut costs and ensure that you're maximizing profits in the early days of your new venue.
Final Word: How to Start Dropshipping for Free
You can't technically find out how to start dropshipping for free, because there are always costs. However, you can get a 14-day free trial with Shopify and that is often enough time to make the first sale on your website, even for those who are dropshipping.
Recap:
Offers & Promos