How to Start Dropshipping
Last modified: September 21, 2023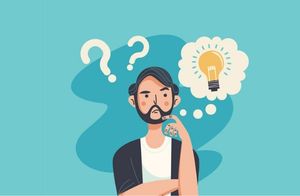 If you're looking at how to start dropshipping, then you can read this very quick and simple guide to get your new eCommerce business going. It is a very simple process that can be completed very quickly. So here are those instructions.
Key Takeaways
1
Starting dropshipping is a straightforward process that can be set up quickly.
2
Creating a unique and recognizable brand identity is the first crucial step.
3
After brand identity, focus on website creation, product selection, and product editing.
Recommended: 24 Best Shopify Dropshipping Apps [Dec, 2023]
#
Name
Image

Get a Free Custom Shopify Store
1

AutoDS

2

Spocket-World Wide Suppliers

3

Syncee - Global Dropshipping

4

Printful-Sell Printed and Embroidered Items

5

Sup Dropshipping

6

DSers-AliExpress Dropshipping

7

Zendrop - Dropshipping & POD

8

Dropshipman: Dropshipping & POD

9

AO - AliExpress Dropshipping by FireApps

10

Trendsi - Fashion Dropshipping

11

CJdropshipping

12

DropCommerce

13

Modalyst-Sell Brand Name Products

14

Ali Orders-Fulfill Orders Easily

15

Blanka - Private Label Beauty

16

Dropified-Automate Your Dropshipping Business

17

ProductPro

18

Spreadr App

19

Importify

20

Inventory Source

21

Roxie

22

Fulfillbot: Dropshipping Agent

23

KakaClo

24

Oberlo-Get the Best Produtcts for Your Site

Show More
Step 1 – Create a Brand Identity
The first thing that you need to do is to create a brand identity for your company. The best names are those that can be instantly recognizable and you can distinguish yourself with. The more unique the name, the better it will be for consumers to remember and the more chance you have of having a high rank on search engines.
You also want to check that your brand identity is available for a domain. The domain is really important for ranking and identity as well. Be sure that you have a domain that is easy to type out, typos can result in your traffic going to the wrong address.
Step 2 – Create a Website
Get yourself a Shopify account and then create your website. Part of this process should be about choosing a theme. There are lots of dropshipping themes that you can use on your website. Some of these are free and others are premium.
After you've chosen a theme, you can customize it. This can include changing the images, text, links and videos. Videos can be really important because they improve conversions on your website with ease.
Be sure that you create several pages on your website including the terms and conditions page, contact page, about us page, privacy policy pages and more. You can create these with some help from a page builder or you can use an app for some pages.
Step 3 – Install a Dropshipping App and Choose Products
The next step is to choose a dropshipping partner and then choose the products that you want on your website. There are numerous dropshipping partners that you can use including Amazon, AliExpress, and more.
When choosing the products, you can then import the products with a click of a button.
Step 4 – Edit Products
Now that you've uploaded the products to your website's store you can then edit their details. This can include making their product names more shopper (and search engine) friendly. You should also change the description to make it more unique.
There are options, sometimes, to download reviews from the merchant. This can help you improve the conversion rates on your website.
Editing your products can take a long time, but the benefits are substantial.
Analyzing the Competition: Key Insights for Starting Dropshipping
Developing a Competitive Business Concept
When starting a dropshipping business, it's crucial to develop a competitive business concept. This can be something you're passionate about or based on current sales trends. The advantage of dropshipping is the flexibility it offers. Without the constraints of inventory, you can easily pivot or adjust your business model. Focusing on niche products can enhance your marketing efforts, improve your search engine ranking, and strengthen the buying intent of potential customers. Always aim to solve a problem for your buyers, as this can give you a competitive edge.
Product Research and Market Demand
It's essential to conduct thorough product research. Whether you're focusing on a niche or exploring a broader market, understanding what products are in demand is crucial. Tools like Shopify's trending products list and Amazon's Best Sellers can provide insights into what's popular. Additionally, keyword research tools like Google Ads' Keyword Planner and Ahrefs Keyword Explorer can offer valuable data on product demand and potential success.
Competitor Analysis
Understanding your competition is vital. By analyzing competitors, you can gain insights into what works in your market. Explore search engine results, social media platforms, and even sign up for competitors' mailing lists to gauge their strategies. Remember, while it's okay to seek inspiration, directly copying content or strategies can lead to penalties and legal issues.
Branding Your Dropshipping Business
Your brand is more than just a name; it's the identity of your business. When selecting a name, ensure it's memorable, concise, and relevant to the products you're selling. Also, ensure that the corresponding domain name and social media handles are available. Once you've settled on a name, focus on other branding elements like logos, color schemes, and typography.
Sourcing Products from Reliable Suppliers
The success of your dropshipping business heavily relies on the products you offer and the suppliers you work with. Consider factors like item popularity, profitability, quality, supplier location, and reliability. Platforms like DSers offer a vast array of products to choose from, making it easier for dropshippers to find suitable items.
Building Your Dropshipping Website
Your website is the storefront of your dropshipping business. Decide whether your site will be product-focused or content-focused. Platforms like Shopify, Volusion, and WooCommerce cater to different needs and offer various features. Once you've chosen a platform, focus on designing your site, setting up payment processing, and crafting unique product descriptions.
With these insights, you're better equipped to enhance your dropshipping journey. Remember, the key is to continuously learn, adapt, and innovate.
Conclusion: How to Start Dropshipping
Once you've completed the four steps above you are ready to get going with your new dropshipping business. So if you've been struggling to learn how to start dropshipping, you can now get on with your new business venture. The biggest advantages of dropshipping is that the costs are lower and you save time not having to fulfill the orders yourself.
Good luck with your new business venture.
Keep on reading about Dropshipping on Shopify. For example How Brand Color on Shopify can Determine Audience Perception and How to Start a Dropshipping Business. Both part of our Shopify Dropshipping Apps and Shopify Dropshipping Themes lists. You can read more about Dropshipping on Shopify with our ultimate Dropshipping on Shopify guide.
FAQs
Why is it essential to have a unique business concept in dropshipping?

A unique business concept helps you stand out in a competitive market, allowing you to attract a specific target audience and establish a strong brand identity.

How can I determine which products are in demand?

Utilize tools like Shopify's trending products list, Amazon's Best Sellers, and keyword research tools to gauge market demand and product popularity.

Is it better to have a product-focused or content-focused dropshipping website?

It depends on your business model and target audience. Product-focused sites are straightforward and centered on selling, while content-focused sites offer valuable information, potentially attracting a broader audience.
Avi Klein
Vast experience in the online world. Shopify Expert, SEO expert, Web developer and consultant to several online companies. Read more about
our approach
to reviewing themes and apps.