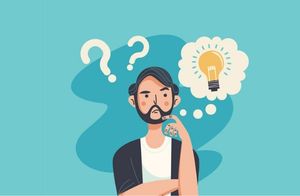 How to Start Dropshipping
Last modified: March 19, 2023
If you're looking at how to start dropshipping, then you can read this very quick and simple guide to get your new eCommerce business going. It is a very simple process that can be completed very quickly. So here are those instructions.
Step 1 – Create a Brand Identity
The first thing that you need to do is to create a brand identity for your company. The best names are those that can be instantly recognizable and you can distinguish yourself with. The more unique the name, the better it will be for consumers to remember and the more chance you have of having a high rank on search engines.
You also want to check that your brand identity is available for a domain. The domain is really important for ranking and identity as well. Be sure that you have a domain that is easy to type out, typos can result in your traffic going to the wrong address.
Step 2 – Create a Website
Get yourself a Shopify account and then create your website. Part of this process should be about choosing a theme. There are lots of dropshipping themes that you can use on your website. Some of these are free and others are premium.
After you've chosen a theme, you can customize it. This can include changing the images, text, links and videos. Videos can be really important because they improve conversions on your website with ease.
Be sure that you create several pages on your website including the terms and conditions page, contact page, about us page, privacy policy pages and more. You can create these with some help from a page builder or you can use an app for some pages.
Step 3 – Install a Dropshipping App and Choose Products
The next step is to choose a dropshipping partner and then choose the products that you want on your website. There are numerous dropshipping partners that you can use including Amazon, AliExpress, and more.
When choosing the products, you can then import the products with a click of a button.
Step 4 – Edit Products
Now that you've uploaded the products to your website's store you can then edit their details. This can include making their product names more shopper (and search engine) friendly. You should also change the description to make it more unique.
There are options, sometimes, to download reviews from the merchant. This can help you improve the conversion rates on your website.
Editing your products can take a long time, but the benefits are substantial.
Final Word: How to Start Dropshipping
Once you've completed the four steps above you are ready to get going with your new dropshipping business. So if you've been struggling to learn how to start dropshipping, you can now get on with your new business venture. The biggest advantages of dropshipping is that the costs are lower and you save time not having to fulfill the orders yourself.
Good luck in your new business venture.
Offers & Promos