How to Succeed With Print on Demand
Last modified: September 20, 2023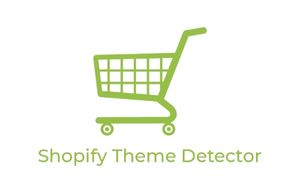 Do you want to know how to succeed with print on demand? This isn't as hard as you might think. There are several things that you can action and all of them have to do with running a successful Shopify website that you have increased conversions on. So here are some of the top tips for you that you can implement today.
Before you start, make sure you choose a Shopify POD app and then get started.
Note that these tips are going to help no matter the niche. Hoodies, bed sheets, watches, underwear, etc.
Recommended: 14 Best Shopify Print On Demand (POD) Apps – [2023]
#
Name
Image

Get a Free Custom Shopify Store
1

Printful

2

Printify

3

SPOD

4

CustomCat

5

teelaunch

6

JetPrint

7

AOP+ Easy Print on Demand

8

T-Pop

9

Two Fifteen

10

WC Fulfillment

11

Factory4me

12

Pixels

13

Riverr

14

Print Partners

Show More
1. Website Speed
For every second that it takes your website to load, you are going to lose about 7% of your revenue. Therefore, you want to make sure that you're maximizing the speed of your website through good image optimization and speed apps.
2. Email Marketing
Email marketing has one of the best ROI that you can have with digital channels. Therefore, you want to ensure that you have an active email marketing campaign. Running regular email marketing campaigns can earn you between $38 and $44 for every $1 your spend.
3. Content Marketing
It is important that you are regularly creating content. This can be videos on YouTube, social media or even blogging. Statistics show that those that publish more than 15 blog posts per month will earn more than 70% more leads and sales.
4. Optimize your Website for SEO
It is really important to optimize your website for SEO. About 70% of your traffic should come from Google and other search engines and you should look for ways that you can improve your site's SEO through good on-page and off-page optimization.
5. Lots of Products
Those print on demand businesses that do well are often those that have lots of different products on their website. It could be lots of designs on the same base product or lots of base products with similar designs on it. The more choice you have on your website, the more chance you have of a sale.
6. Good Profit Margins
Ensure that you have good profit margins on your website. Ensure all products have a profit margin of 40-70% of the price the printer will charge you. So if you're charged $10, you should be charging between $14 and $17 for the product.
7. Abandoned Carts
Chase those who have abandoned carts. You can do this through email, push notifications or SMS. By using an abandoned cart email series, you can recover about 20% of your abandoned carts which can almost double your revenues.
8. Add Videos
Videos can help convert your visitors into customers. Some printers can create these product videos for you, which can be a cost-effective way of doing this.
9. Link to Social Media
Link your website to specific accounts on lots of different social media channels. For fashion items, be sure that you're connecting to Instagram and Facebook. You might also want to use an auto-poster social media app.
10. Be Patient
While the average first sale on Shopify is normally 14 days, it can still take months for your website to make a regular income. So don't worry if you don't have many sales in the first few months.
Final Word: How to Succeed With Print on Demand
Above are ten tips for you to learn how to succeed with print on demand. Use these ten tips to improve your performance and ensure that your business is going to give you a good income.
Avi Klein
Vast experience in the online world. SEO expert, Web developer and consultant to several online companies.
Read more...
. Read more about
our approach
to reviewing themes and plugins.