How to Use Shopify for Take-out Businesses
Last modified: December 5, 2021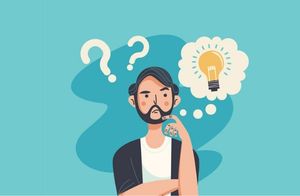 There has been a strong rise in the use of consumers using fast food or take-out/delivery food businesses. While taking orders on the phone is one solution, you can actually use Shopify as a way to take orders through a website and service customers. There are a few concerns, however, so here is a quick guide to how you can use Shopify for your food takeaway/delivery business.
Location
The first problem is when you're limited on locations that you can service. If you've got just one location and can only deliver within a set area, you will want to limit access to your website to those within that area. This can be done with ease. You can use a geolocation app that can limit audiences based on their IP address and location. This can be as specific as the zip code for your website.
Multiple Locations
If you've got a few outlets and would worry about making sure that the right orders go to the right outlet, then this can be done with ease. There are apps available that can determine the right outlet for each order. Only that outlet will be able to see the order and service it.
Free Delivery
Many fast food delivery companies offer free delivery for orders over a set amount. This is really easy for you to implement. You can use an app or you can make this change manually using the shipping settings on your store.
You can also make local collection available for your shipping options. You can allow customers to choose based on what they would like.
Deals
Offers such as bundles, special discounts and more are a great way for you to attract customers new and old to your business. These can be easily managed on your Shopify website with the use of apps. There are good Bundle apps, like this one, that can allow you to build great deals for your customers within seconds. The products can also be bought separately if you would like.
Orders Before Opening
One of the advantages of an online store is that you can take orders before you open and start getting your nights busy. This strategy works when you place an estimated time of when the first orders can be delivered or ready to collect. With good implementation, you can increase orders and get better control over your workload.
Final Word: How to Use Shopify for Take-out Businesses
When it comes to using Shopify for your take-out/fast food business, then there are several apps you can use to build an effective business. Above are some of the concerns that you might have, but you can take actions that allow you to increase revenues with an easy to use system.
Avi Klein
Vast experience in the online world. SEO expert, Web developer and consultant to several online companies.
Read more...
. Read more about
our approach
to reviewing themes and plugins.