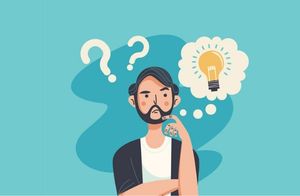 Is Dropshipping a Good Idea for you?
Last modified: March 19, 2023
Dropshipping is a great business model that is often used by some of the best small business owners across the world. There are plenty of advantages of dropshipping but there are also some disadvantages. So if you're asking 'is dropshipping a good idea?' then here are some points for you to think about.
1. Costs
The first thing to think about is whether or not you're happy with the costs and the process of buying/selling products on your website. With dropshipping, the costs are very low. You can start your business with just the domain. You can use a free set of apps, themes and take advantage of a free trial on Shopify that allows you to very low start-up costs.
As finances are one of the main reasons why businesses fail, keeping costs down is really important. You only need to pay for stock when a customer makes an order with dropshipping. And you also only need to pay for the products that are ordered by the customer. This can save you a lot of money in the long term.
2. Ease of Building your Website
With Shopify, you can build your website within just a few hours and get selling. Building your website takes just the choice of a theme and then you can customize it with your own text and images.
Product importing is also really simple. A really good app can do most of the work for you. It can also help you to automate a lot of the fulfillment. You can fulfill your orders, in bulk, with just one or two clicks.
3. Profitability
Profitability with dropshipping can be more controlled. You can add a 40-70% profit margin to your products and this can be enough for you to make regular sales and profits. You can also use discounts to entice new customers to your store.
Profitability is also going to be achieved a lot sooner because you only need a couple of orders to pay for the hosting. If you buy a domain or have paid subscriptions for apps, this can take longer, but still, you don't need hundreds of orders to make a profit on your website.
4. No Stock
Another benefit of dropshipping is that there is no stock handling. Therefore, you can save on costs like for storage and stock buying. However, it can also help you improve your time management, allowing you to spend more time marketing your brand and products.
This can also mean that you don't lose stock from damages in transport.
Final Word: Is Dropshipping a Good Idea for you
Is dropshipping a good idea? In many cases, it is one of the most profitable and simple business models that you can use to create a new business. You don't have to dropship forever, eventually replacing the products you dropship with your own, but if you want a good business now, dropshipping can be a great option.
Offers & Promos