Is Dropshipping Dead?
Last modified: March 19, 2023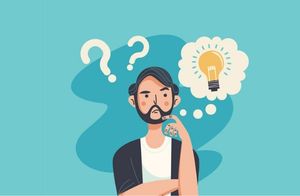 Many people are wondering is dropshipping dead? The question is often asked because so many brands are now dropshipping that it can sometimes be hard for smaller brands to get into the action. In addition, there has been some negative press about how much dropshipping brands can make and whether profits are there or not.
However, nothing can be further from the truth when it comes to dropshipping. Is dropshipping dead? No. Dropshipping is alive and well, but you have to be sure that you have the best business practices to ensure that you are getting the most from your business. Here are some tips to ensure your dropshipping business doesn't go under.
Recommended: 24 Best Shopify Dropshipping Apps [Sep, 2023]
#
Name
Image

Get a Free Custom Shopify Store
1

AutoDS

2

Spocket-World Wide Suppliers

3

Syncee - Global Dropshipping

4

Printful-Sell Printed and Embroidered Items

5

Sup Dropshipping

6

DSers-AliExpress Dropshipping

7

Zendrop - Dropshipping & POD

8

Dropshipman: Dropshipping & POD

9

AO - AliExpress Dropshipping by FireApps

10

Trendsi - Fashion Dropshipping

11

CJdropshipping

12

DropCommerce

13

Modalyst-Sell Brand Name Products

14

Ali Orders-Fulfill Orders Easily

15

Blanka - Private Label Beauty

16

Dropified-Automate Your Dropshipping Business

17

ProductPro

18

Spreadr App

19

Importify

20

Inventory Source

21

Roxie

22

Fulfillbot: Dropshipping Agent

23

KakaClo

24

Oberlo-Get the Best Produtcts for Your Site

Show More
1. Product Margins
One of the biggest concerns with dropshipping is that there are numerous brands in all the niches that saturate the market. This can cause problems, but that doesn't mean that there is space for new brands. In fact, new brands can come away from what everyone else is doing and create their own specific niches.
For example, so many dropshipping websites use the same products because they have the key components, when starting, for a good product. They have great reviews, good profit margins and lots of sales. The problem is, that as the product gets popular and more brands sell it, they get competitive and this can cause some brands to lower prices. This squeezes profits to such a point where the product is no longer profitable. But shop owners are reluctant to lose a product that sells high volumes on their website.
However, if you look at it another way, you can sell all the products you want at a $1 loss, it doesn't make you better than a business that sells very few products at a $10 profit. So always keep an eye on profit margins. Be sure that all dropshipping products have at least 40% profit margins. If someone else moves into your niche and starts cutting their prices, consider pulling the plug on the product.
2. Not Keeping up with Trends
Another problem is not keeping up with trends. There are always times when you might have a product that is popular today but then gone tomorrow as consumer tastes have moved on. While it is tempting to keep products on your website because you don't have to buy in stock, it just makes your website look outdated and can convince customers to shop elsewhere.
So review products more regularly and ensure you're getting rid of products that aren't in trend anymore and add new products that are.
There are several Shopify dropshipping apps that you can use for this.
3. Not Marketing
Don't think that Google will do all the work for you. Websites with high amounts of social media and blogging bring in more traffic and sell more than brands that rely on SEO alone. Therefore, be sure that you're posting on Facebook, Instagram, Twitter and others at least 2-3 times a day to keep consumers happy.
Final Word: Is Dropshipping Dead?
Is dropshipping dead? No, it has just become so popular that there are lots of brands out there who don't know what they're doing and failing. A good brand with dropshipping can make lots of good revenue and profit.
Avi Klein
Vast experience in the online world. SEO expert, Web developer and consultant to several online companies.
Read more...
. Read more about
our approach
to reviewing themes and plugins.