Is Dropshipping Legal in UAE
Last modified: December 12, 2022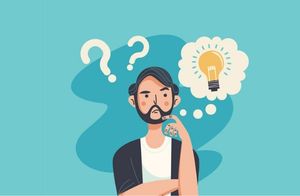 UAE is one of the top business and eCommerce destinations across the Middle East. There is a consistent growth in the market that does not seem to show any sign of disappearing soon and therefore there are lots of business opportunities within the region for entrepreneurs. However, is dropshipping legal in UAE? In this article, we look at this question.
What is Dropshipping?
Dropshipping is the process where a seller advertises products on their website that the customer can purchase. The seller then orders these products from a merchant that then sends the products to the customer using the branding of the seller. The customer does not realize that there is a third-party involved.
It offers a lot of benefits because the seller can save money and time by not having to buy in stock and reducing their involvement in the fulfilling.
Is Dropshipping Legal in UAE?
According to Article 6 of 2011, all foreign companies that are looking to do commercial activities within the UAE need to apply and obtain a trade license within the right governing authority. There is also Article 335 of the Commercial Companies Laws (otherwise known as CCL) that dictate that if a person is found to be operating a commercial business within the UAE without the relevant trade license then there are liable to face administrative and financial penalties.
Therefore, while there is no code that says you cannot look at dropship within the UAE, you will need to ensure that you have a trade license before completing it. Otherwise, there might be financial penalties.
It can take two weeks or more to complete the paperwork and get all the licenses issued. Therefore, ensure that you start this process before you start dropshipping. This doesn't mean that you can't spend this time creating your website though. As long as you hide the store behind a coming soon page, then there is no reason why you can use the two weeks to create your website and find the products that you want to ship.
How to Dropship in the UAE
There are numerous ways that you can start to dropship within the UAE. For instance, you can use Shopify to connect your store to several suppliers across the internet, including those that are based in Asia, Europe and the USA. For this, you need to use one of the numerous apps. It is highly recommended that you use Oberlo, which can connect you to AliExpress which is a marketplace that allows you to ship from China across the world.
Then you need to build your website, choose a niche and start populating your website with products.
Final Word: Is Dropshipping Legal in the UAE?
Is dropshipping legal in the UAE? Yes, but you must make sure that you have all the legal licenses that are needed to have a commercial business in the area. You must also make sure that you're registered to have taxes paid. This can take time, so be sure that you're taking the time before you start operating.
Avi Klein
Vast experience in the online world. SEO expert, Web developer and consultant to several online companies.
Read more...
. Read more about
our approach
to reviewing themes and plugins.