Is Dropshipping Legal?
Last modified: March 19, 2023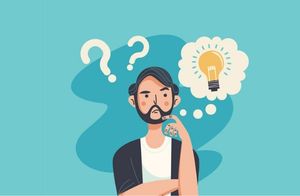 There are concerns among people who are new to eCommerce world that dropshipping is not a legal way to sell online. So let's look at some of the concerns and ask, is dropshipping legal?
1. Buyers Don't Know the Selling Brand
In short, this one details that customers don't know who the merchant is as they're hidden behind the buyer. This is a genuine concern as there are laws about knowing who the customer is buying a product from. However, in dropshipping programs, the seller is the one responsible for all problems that the customer has.
This means that if the customer's order is damaged, needs to be returned or something else, it is the seller and not the merchant who is responsible. Now some merchants will give guarantees, however, these will still have to be managed by the seller, not the merchant.
2. Taxes for Products from Merchant's Country
Some people are concerned about the import or other taxes that might need to be paid when products are shipped from far away. This can be true in some circumstances and you can be worried about this, but these taxes can be included within the price of the product or as an additional cost within the checkout operation.
3. Products Don't Meet Safety Laws
Many companies around the world will use the same set of standard safety checks to ensure that products comply with local regulations. If you're worried about a product that can be sold on your website, there are two options. The first is that you don't sell it. The other is that you buy one and send it for testing to get it regulated. This can be expensive, but if you're the only one selling a good product, then the potential revenue can be worth it.
4. Returns/Replacements
The returns and replacement rules for all dropshipping companies must meet the expectations of the customer's state/country. This is no different from other businesses. If you're unsure of your legal obligations in an area, consult a lawyer or restrict access to that area from your website.
Final Word: Is Dropshipping Legal?
Is dropshipping legal? Yes, but there are still laws and regulations that you've got to follow to ensure that you've got the best business you can have. While there are concerns, listed above, these are often the result of a poor understanding of what dropshipping is and the responsibilities of all three parties.
*Make sure to check out our Shopify dropshipping apps roundup
Avi Klein
Vast experience in the online world. SEO expert, Web developer and consultant to several online companies.
Read more...
. Read more about
our approach
to reviewing themes and plugins.