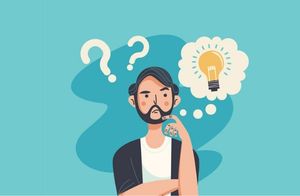 Is Dropshipping Profitable?
Last modified: March 19, 2023
Is dropshipping profitable? It is a question that is often asked by eCommerce owners looking for a new venture with low entry points. One of the concerns is that many people have been brought up with the idea that dropshipping is not profitable because the value of the entry is so low. However, this is not the case. Dropshipping is very profitable. However, you need to ensure that you have the right skills, mentality and tactics to ensure that you have the blueprint for success.
So how can you make dropshipping profitable? Here are some tips below.
1. Profit Margins
Ensure that any product that you're selling is going to have a profit margin of between 40-70% when you sell it. Any lower than 40% and you will lose money. Higher than 70% and you might be pricing yourself out of the market.
Profit margins can change over time. If there are lots of new brands selling a product, this can often squeeze prices and it can work against you. So in these circumstances, remove the product from your store. It is better to have fewer, good priced products than lots of low-value products.
2. Raise Conversions
Now you need to increase conversions on your website. This can be done easily through several different techniques. You can improve loyalty schemes for sales on your website, add urgency factors like countdown timers, add coupons/discounts, offer exit intent.
Raising conversions allows you to earn more revenue from the traffic you're getting already, not having to earn traffic with paid campaigns.
3. Bundles
Another way to improve your profits is to use cross-selling options. This is where you sell another product with one that the customer is purchasing. There are lots of ways you can do this, but product bundles can be a great option for you. There are some dropshipping apps that can help you do this, making it easier to take advantage of this great opportunity.
4. Marketing
Be sure that you're marketing on your website. Blogging can be a very cost-effective way to ensure that you're getting more traffic. Research has shown that those who blog 15 times per month (or more) get 70% more leads and sales. Therefore, blog every other day for the best results.
Other marketing efforts can include SEO, email marketing and social media.
Final Word: Is Dropshipping Profitable?
Is dropshipping profitable? Yes, it is. You just need to have the business sense to take advantage of the opportunities that are available on the market. Be sure that you are not stubborn with your products and prices and be sure that you're keeping costs as low as possible. And always ensure that your products have that 40%+ profit margin on them.
Offers & Promos