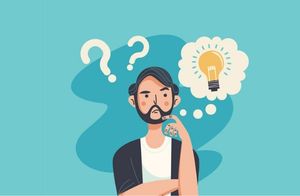 Is Dropshipping Safe?
Last modified: December 31, 2021
Is dropshipping safe? It is a question that is asked by many new business owners who want to use this model for making their first foray into eCommerce. There are numerous benefits to this. The first is that the costs for starting dropshipping are really low. All you need is a Shopify website and a few apps to help you get started.
Then you can build a website and select a few products from dropshipping partners and you can start to sell on your website.
Despite the easiness, there are a few problems that you might have. Here are some problems that you might face and what the real threats to your business are.
Recommended: 14 Shopify Dropshipping Apps
#
Name
Image
Shopify

More Info

1

Spocket-World Wide Suppliers

More Info

2

Syncee - Global Dropshipping

More Info

3

Printful-Sell Printed and Embroidered Items

More Info

4

Oberlo-Get the Best Produtcts for Your Site

More Info

5

Modalyst-Sell Brand Name Products

More Info

6

Ali Orders-Fulfill Orders Easily

More Info

7

Dropified-Automate Your Dropshipping Business

More Info

8

Shopoo

More Info

9

ProductPro-Improve Your Dropshipping

More Info

10

Spreadr App-Dropship Amazon Products

More Info

11

Importify-Get Products from Tons of Suppliers

More Info

12

Inventory Source-Sync Thousands of Dropship Products

More Info

13

BigBuy EU Dropshipping-Dropship High End Brands

More Info

14

MXED-Pop Culture Goods

More Info

Show More
Long Delivery Times
Most dropshipping items can be shipped direct to the customer in about two to three weeks. However, many customers are used to next day delivery and this long delivery time can increase concerns among customers. Therefore, you need to inform the customer and ensure there is tracking on your orders.
Tracking allows the customers to find out where their order is. This is really important as it can save you time from having to deal with customer queries. In addition, you can complete test orders to see how long it does take.
Rogue Traders
There are some traders on dropshipping sites that aren't genuine. These people can cost you money and ruin your reputation. Therefore, you need to spend time vetting the suppliers of your products to ensure that you can trust them.
You can also check their reviews on independent sites, with other dropshippers and on social media. There is going to be lots of evidence about particular practices. And always remember, if an offer sounds too good to be true, then it often is.
Credibility
Your credibility is at risk when you're in business. If you have a business that has a bad reputation and it goes under, then you might find that any future job search you do is going to be tarnished by your bad references. This can be really bad for your future career.
However, if you ensure that you're working with the right suppliers and you're helping customers out as much as possible, then you can have a great reputation. And even if your business does fail, then you can be sure that a good reputation in your business can serve you well.
Even if you do continue with your business, a bad reputation can harm your revenues. It takes 40 positive reviews to improve the damage done by one negative review.
Final Word: Is Dropshipping Safe?
Is Dropshipping safe? Generally, dropshipping is very safe as long as you are careful with your suppliers. With a good schedule, you can earn approximately $1000 to $5000 a month.
Recap:
Offers & Promos