Is Dropshipping Worth it?
Last modified: March 19, 2023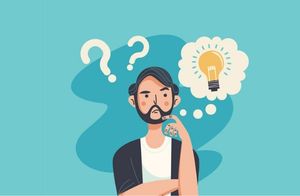 Dropshipping is a very popular method of selling across the internet nowadays. There are lots of different reasons for this. One of these is the ease with which it is to get started. All you really need is a website and some products to import into your store with a merchant to buy them from. You don't need the stock to get going because the merchant will send the products to your customer.
However, what many people really want to know, is dropshipping worth it? There are some great things that you can consider on this. So here are some of the points to whether dropshipping is a worthwhile venture.
1. Costs
The first thing that you have to consider is the costs. Numerous costs are associated with running an eCommerce business and one of those is the cost of supplying your stock. Stock can be tricky. Stock stored for a long time can become unsaleable as they become damaged and worse.
However, with dropshipping, the stock is not bought. It is created by the customer in large amounts and shipped only when it has been bought. Therefore, you don't need to buy the stock which can be a huge saving and you won't lose money on the stock because it has become damaged in stock.
At the same time, demand can sometimes be very fickle. If you have lots of stock for a product that doesn't sell, you're paying for storage of an item that is worthless to you. Therefore, dropshipping can save you money.
2. Environment
With a lot about climate change, having dropshipping is one of the best options. Products are not shipped to you in huge quantities. Instead, the products are shipped just once, reducing the impact on the environment slightly, but playing its part.
3. Time
One of the most effective benefits is that you can spend more time marketing your brand on social media, email, blogging and other platforms. This can be really beneficial as you can build a better brand for your website and improve traffic to your website. This can increase revenue with ease.
There are numerous ways that you can save on time with no need to manage stock, fulfillment and more.
4. Quality Control
One of the hardest aspects of dropshipping is the problem that you lack quality control. You don't see the orders before they leave nor the products that you're selling (this is achieved by using dropshipping apps). There are ways around this. The first thing that you can do is have a test order come from your merchant. This can show you the quality of the products and the delivery time it will take to get to your customers.
5. Profit Margins
Profit margins can be as high or low as you want them to be. There are considerations, of course, that you have to take. Mark your prices too high and customers will go elsewhere, mark your prices too low and you won't make enough profit per order to cover other costs.
Therefore, you have to price sensibly, but unlike with other business models, you have more control.
Final Word: Is Dropshipping Worth it?
Is dropshipping worth it? On the whole, it is a great method to make money online. It has low entry barriers and there is no need to have huge investment amounts. So if you're looking for a great new venture, try dropshipping.
Avi Klein
Vast experience in the online world. SEO expert, Web developer and consultant to several online companies.
Read more...
. Read more about
our approach
to reviewing themes and plugins.