Is Print on Demand Dropshipping?
Last modified: September 21, 2023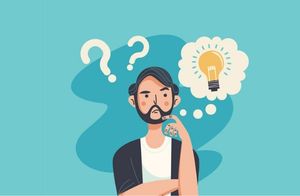 Have you asked yourself: is Print on demand dropshipping? The answer is a little technical and in truth the answer is both yes and no. In this article, we look at the similarities, the differences and some of the print on demand dropshipping companies.
Recommended: 14 Best Shopify Print On Demand (POD) Apps – [2023]
#
Name
Image

Get a Free Custom Shopify Store
1

Printful

2

Printify

3

SPOD

4

CustomCat

5

teelaunch

6

JetPrint

7

AOP+ Easy Print on Demand

8

T-Pop

9

Two Fifteen

10

WC Fulfillment

11

Factory4me

12

Pixels

13

Riverr

14

Print Partners

Show More
The Similarities Between Print on Demand and Dropshipping
In many respects all print on demand that is printed at an external entity and shipped direct to the customer from the same place is dropshipping. That is because the same process is used on each one.
The buyer orders a product from your website, you order the product with the customizations from the printer and they create and ship the product direct to the customer using your branding. It is relatively simple and quick to understand.
The profits that you get from the sale are also the same. You pay the printer a set amount for the product and the printing and you keep the difference between what you sold the product at and what you paid the printer.
The Differences Between Print on Demand and Dropshipping
There aren't that many differences between print on demand and dropshipping. The only real difference is that print on demand has products that are created as and when needed. They are often customized and can be products that no other store can sell.
In contrast, dropshipping products are usually standardized products that are kept in stock and can be dispatched without any processing. Anyone who has an account with the merchant can sell that exact same product.
However, this is a very small difference and for the most part you can name print POD dropshipping.
Print on Demand Dropshipping Companies
There are numerous print on demand dropshipping companies. Some of the best options are Printful, Printify and SPOD (Check out the others on our post – best Shopify POD apps). They both offer print on demand for numerous platforms, including Shopify, and they offer numerous products like clothing, mugs, gifts, accessories and more.
They also have fulfillment centers that are based across the world that allow for speedier and more cost-effective shipping charges. They have an enormous amount of products, from shirts all the way to key chains. This can be really important as the lower your costs are on your products, the more conversions will have. Unexpected delivery charges are the number one reason why someone will abandon a purchase.
Final Word: Is Print on Demand Dropshipping?
Is Print on Demand Dropshipping? In reality, print on demand is also dropshipping. Therefore, you can benefit from customized products, selling your own designs to an engaged audience. At the same time, you don't need to keep the stock at a warehouse or at your home. And you can save time by having the printer complete all the work for you. Therefore, you can make more profit, even if the unit cost is slightly higher.
Avi Klein
Vast experience in the online world. SEO expert, Web developer and consultant to several online companies.
Read more...
. Read more about
our approach
to reviewing themes and plugins.