Is Rental Income Passive Income?
Last modified: April 7, 2022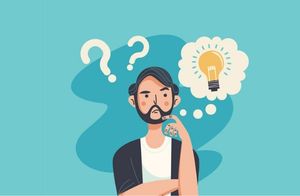 Rental income is often considered to be passive income. However, is this the case, or is there more to rental income that makes it a more non passive income? In this article, we look at this question.
What is Passive Income?
Passive income is the process of generating revenue from business ventures where limited work is completed. That doesn't mean that no work has to be done. It just means that the work to complete the deliverables to the customer is limited.
There are numerous examples of passive income including membership sites, affiliate marketing and dropshipping.
Rental and leasing can sometimes be called a passive income, but there might be some factors that determine whether or not it is.
Here are some examples.
The Product
There are some products that you might rent, like equipment, vehicles and other items that require you to do some more work before they can be given to the customer. For example, marquees might need to be set up or you might need to do a lot of cleaning of a room before leasing it out for the day.
Other products, like house rentals, might not need so much physical work. Instead, you might need to do little but advertise the available rental.
The Length of Time of the Rental
Some rental products are open to rental agreements over a longer period. For instance, you might have a customer who is renting a car for several months or even a couple of years. In this respect, there is going to be little action required for your part, therefore, the income is going to be passive.
However, there might be rentals that happen for just a few hours and this could mean that you have to quickly turnaround the product (room, equipment, etc.). This requires a lot more work and therefore it isn't very passive.
The Costs
Another factor to consider is the costs. Passive income is generally considered good when there are few expenses to maintain it. You might have Shopify hosting costs or app subscriptions for your website. However, except for this, costs are generally low.
That is unless you have a less than passive income. For instance, certain tool hire brands might find that they have higher costs. This is due to the higher use that the equipment will have. Consider that a drill will normally only be used once or twice a month when it is privately owned.
However, when you're renting the equipment out, it could be used every day. Sometimes by people who have less experience using the equipment. This can mean that your equipment needs maintenance more often and could need regular replacement.
Higher costs and more work to maintain the equipment reduces the fact that this rental is passive.
Final Word: Is Rental Income Passive Income?
If you're looking for a rental income and think it is passive, then you need to consider whether it is passive or not. Is rental income passive income? Most of the time as long as the rental periods are long and limited work is done by you.
Avi Klein
Vast experience in the online world. SEO expert, Web developer and consultant to several online companies.
Read more...
. Read more about
our approach
to reviewing themes and plugins.